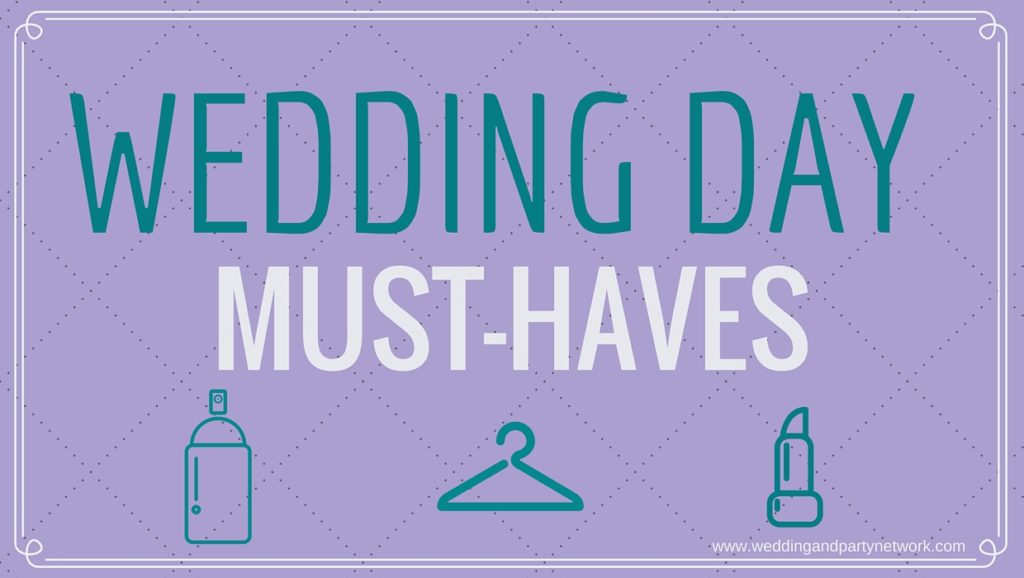 Dum, dum, dee, dum! The big day is finally here. You've met your perfect match, the dress is lovely and the flowers couldn't be more beautiful. You think you're ready, but have you ever considered staying hydrated, that last minute pantyhose hose run, or what to do if you are short an earring back? Creating an emergency checklist can help prepare you for those small details that might otherwise get overlooked.
Small Matters
Since you are most likely not getting married at your home, you will need to transfer many oh-so-important things to the wedding and reception site(s). And since going back home, or even stopping at the nearest pharmacy isn't ideal, try to think through every possible thing you might need that day. Things like extra earring backs, clear nail polish for panty hose runs, white chalk to hide smudges on the bride's gown, static-cling spray, extra corsage pins, headache tablets, and a handheld mirror in case one isn't near, are smart things to keep in tow.
Bottled Water
Keep hydrated on this important day by taking several water bottles to the venue. Water is the perfect drink to take because if you spill it, it doesn't leave a mark, it never goes flat, and it's ok to drink at room temperature. And remember to bring straws! Once your makeup is perfect, taking even a sip can smudge and smear your lipstick and even your foundation. It's easy to find fun and colorful straws that match the bridal party, ensuring that you stay hydrated and stay perfectly made up at the same time.
Contact Details
Sure, you know your Maid of Honor's number, but what if someone other than you needs to get in touch with her? Be sure to make available a comprehensive printed list of wedding supplier's names and contact numbers (both landline and mobile) and a printed list of mobile numbers for wedding party and family members on both sides. In that way, you know that everyone can contact each other while you focus on preparing for your special day.
Keeping an emergency checklist and preparing for things in advance can make your happy day as it should be: fun, meaningful, and without any stressful worries. For more great tips, visit the Wedding and Party Blog!