I have been blogging for Wedding and Party Network for 7 months now and it is finally time for me to start blogging about my real life occurrences. I am engaged! I have rewritten this article 7 times and I am finally just going to lay it out there. First off, this blog is going to be a little about us. You can't really fall completely in love with someone's proposal until you know a little about them, right? Well, here is a little more about us in our cute little selfie bios!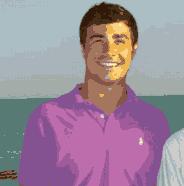 Jordan
Age: 23
Birthday: April 30
School: University of Tennessee Dental School
Hobbies: Running, Xbox, eating Mexican food, studying (dental school), playing with his little cousin Clayton, lake adventures and pretending to be a professional soccer player.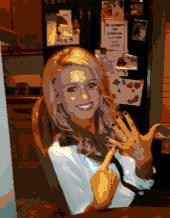 Shelbi
Age: 20
Birthday: March 1
School: Arkansas State University
Hobbies: Watching black and white movies, Netflix or Law and Order with my roommates, shopping, blogging, being outside to do ANYTHING during the summer, loving on any and all animals and planning my life on Pinterest.
How did we meet?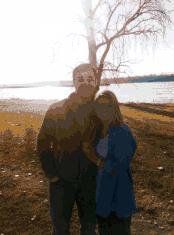 I'll keep the story short. We met at Arkansas State University my freshman year and his senior year. We rode together on our way to a small bonfire somewhere out, well in the middle of nowhere. Hopping into a vehicle filled with my friends, my beaming smile quickly turned awkward when I realized I had to sit by a guy much older, and much cuter than I predicted. Never have I been awkward, but I admit I probably confused the poor guy.
When we got to the bonfire, our group split up in two ways and Jordan and I veered away from each other until the end of the night. Again, I hopped back into the truck to find Jordan in the same seat now greeting me with a bright smile. I couldn't help but laugh! Jordan must have thought I hated him. As we rode home, we exchanged some smiles, awkward dance moves and a laugh or two.
The next night I got a message from Jordan asking if he could save me a "seat" in his friend's truck on the way to the bonfire again. I took him up on the offer and left at the very end of a Miranda Lambert concert and sprinted all the way over to the KA house (Insert time to laugh at the thought of me sprinting in tight jeans, cowboy boots and a brown blazer) just in time to grab a seat by my new friend.
The ride there, bonfire and the ride home, we were glued to each other. Mainly laughing and getting to know one another, but when our ride dropped us off we weren't tired yet. We quickly hopped into Jordan's truck and drove all the way to his hometown and family farm for a grand tour. Returning home Continue reading "When You Know, You Know – My Unforgettable Proposal" »