Trying to narrow down colors for your upcoming summer wedding? Feel like you have seen everything and want something new and fashionable without being impossible to match? Consider Radiant Orchid! Here's why:
Pantone has been an issuer of professional color standards for the design industry for over 50 years. Each year they use their expert color-sampling to examine the world of design and fashion and make a key prediction of the hottest color trends. The 2014 color of the year has been announced as Radiant Orchid.
This purple variant is in-between the calm stability of blue and the passionate energy of red. Offering a rich harmony of fuchsia and purple with undertones of pink, there are so many reasons to love this color.
Wedding Flowers
Much like blue, this purple color is somewhat rare in nature so it has long been associated with sacred meanings and also royalty. What could be a better symbolic color for your wedding? The vows you will be sharing with your partner are the most sacred of your commitment to each other. And the tradition of having a wedding party with bridemaids and groomsmen has royal blood as well.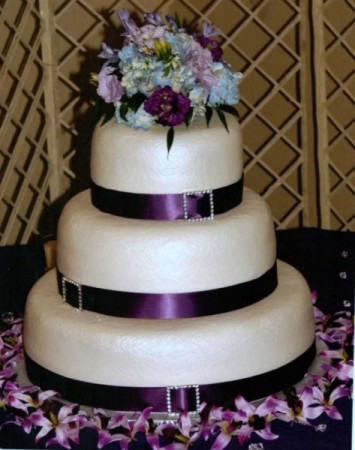 Luckily modern growers know the popularity of this color and while it is more rare than say, red, you can certainly find plenty of different flower varieties for the summer season in this popular shade. Lavender, orchids, lilacs, hydrangeas and stock beautifully exhibit this color and provide delicate and lush options for your ceremony, reception and bridal party flowers.
Be Stylish With Any Style

Whether you long for classic looks or modern flair, poetic naturals or eclectic pairings, Radiant Orchid can be incorporated into any style and look great. Long associated with imagination and creativity, this enchanting color will be a joy to work with and will inspire you and your guests. Florists, who have their eye on trends year-around, will already have great ideas to utilize this color.
Summer wedding trends normally call for brash and bright colors to compete with the heat. With Radiant Orchid you have the option to play it more subtle and cool which will be refreshing to your eyes. But if bright is your middle name, hot variations that pull the warmer pink tones from this color are really popular as well.
Feminine and graceful, Radiant Orchid is what you might call a "grown-up" pink so you can feel confident about choosing it and not having regrets down the road. As this color will be seen more and more throughout the year, you'll have an easy time finding accessories and decor to match.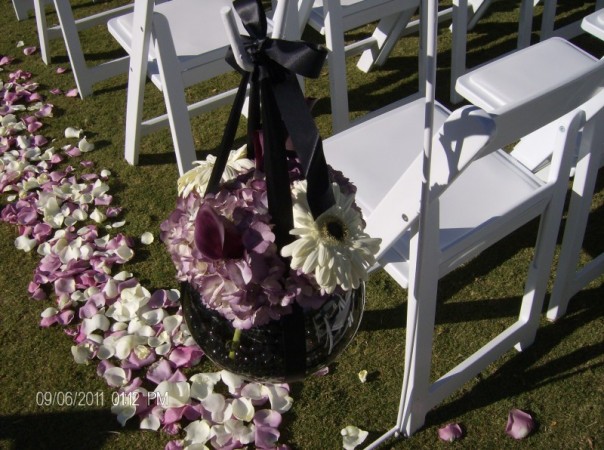 Perfect Match, Every Time!
Want to make sure everyone – your bridesmaids, your florist, your baker – is one the same page? You don't want your maid of honor in bright magenta and the place cards Continue reading "Radiant Orchid – Best Color For Your Summer Wedding!" »