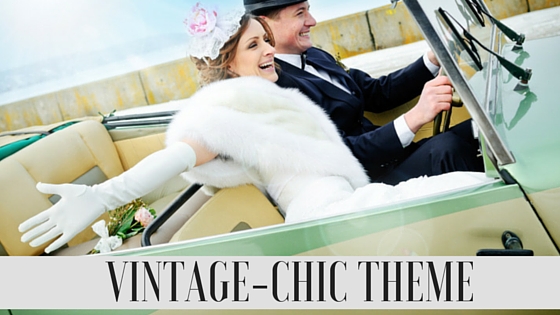 The spring brides are combining vintage elements with classic modern touches to create the perfect Vintage-Chic Wedding. Brides are looking for new ways to make their wedding unique. This theme gives brides the opportunity to customize every detail.
Distressed Wood and Delicate Lace
These two decorations may seem like opposites but when paired together they form a beautiful antique look. Take a piece of old furniture, like an end table or a dresser, and sand the wood to give it a distressed look. Then drape a lace fabric overlay on the top and down the sides. Then use some of your smaller vintage pieces, like books or picture frames, to decorate the top of the furniture. Now you have a simple, yet elegant decorative piece to use for your wedding! This piece would work well as a guest book table or a table for pictures.