Volume 4 Issue 2

In This Issue
– Start Your Valentine's Day Off Right
– Wine & Chocolate Pairing Party
– Baked with Love
– Host a Singles Awareness Party
---
---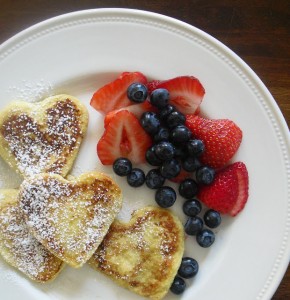 Start Your Valentine's Day Off Right
Valentine's Day is right around the corner. Now is the time to start planning the special details. Why not start the morning off right with breakfast in bed for Valentine's Day? Read More »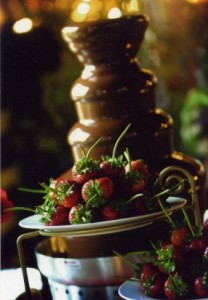 Wine & Chocolate Pairing Party
Pairing wine and chocolate: a perfect party theme for adults.Many say that wine and chocolate cannot be successfully combined, but others beg to differ. Read More »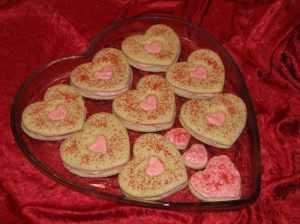 Baked with Love
Valentine's Day is just around the corner. Have you found the ideal party theme for you, your friends, or your kids? Choose a  unique theme that no one has seen before. Read More »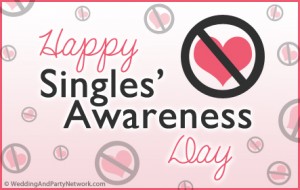 Host a Singles Awareness Party
Valentine's Day is tomorrow. Don't have a special date planned? That's completely fine! Host a Singles Awareness Party! Read More »

Say I Love You
With the Right Valentine's Day Gift

Need some gift ideas for Valentine's Day? It can be hard to come up with great ideas, especially since the holidays were just a couple of months ago. Well, Wedding and Party Network has a few ideas for Valentine's Day gifts.
Re-creating the first date  – Wouldn't it be absolutely romantic if you or significant other re-created your first date?
Make something unique in the kitchen – Are you a couple who enjoys spending time in the kitchen? Create something unique in the kitchen together.
Potted plant? – Flowers are absolutely stunning, but why not go with something different like a potted plant?
Stay in – Sure it doesn't sound appealing, but it sure beats a crowded restaurant and trying to make reservations.
Take a class together – Why not experience something new together? Take a class that you have both been wanting to try.
Read more about Valentine's Day Gift Ideas
We want to hear about your weddings and parties!
Share them with us!
Top 4 Engagement Ring Trends
Beautiful Shapes & Color

Trends come and go within weddings. New colors emerge, different themes become popular, and flower trends change. This is no different for engagement rings.
Emerald – Emerald is the color of the year, so why wouldn't it be for engagement rings too?
Halos – Halos were popular for 2012, and they're not going anywhere for 2013.
Be Bold – You'll find that a lot of women agree on the same thing. The bigger, the better. Go with three stones with halos or you can choose a unique center stone.
Stacking – Instead of just buying a single band, some brides are choosing to purchase one or two that sits on either side of the center stone.
Read more about Engagement Ring Trends for 2013
Find an Unforgettable Dress with Bridal & Gift
When shopping for a special occasion gown, you truly want it to be special. Whether you are shopping for a wedding gown, bridesmaid dress, prom dress, or just beautiful formal wear, it should show off your amazing personality and style.Read more about Bridal & Gift
Louisville Ice Sculptures – Providing Unforgettable Ice Sculptures
Ice sculptures are such elegant pieces to add to your special event. They are eye-catching and so much fun!Read More about Louisville Ice Sculptures
Travel in Luxury with A Posh Limousine
How are you getting to and from your event? Did you think about that important aspect when you were planning your wedding, party, or prom? Transportation is very important for any event. Read More about A Posh Limousine
Display Your Sweets with Simply Sweet Candy Buffet and Dessert Bars
Their candy buffets are customized with your choice of favor with unbeatable flavor to thank and "treat" your guests for attending your ultimate dream wedding or any other planned special event.Read More about Simply Sweet Candy Buffet and Dessert Bars
| | | |
| --- | --- | --- |
| Karlia's Florist & Bridal Center, Sunrise, FL | Waterboork Florist, Sea Girt, NJ | Valentine's Day Cookies |
| Catering Creations by CruLaRo, Athens, AL | Crossroads Florist, Mahwah, NJ | Krystal Kleer Ice Sculptures, LLC, Appleton, WI |



For more vendors in your area, visit Wedding And Party Network for all of your wedding and party planning needs!