Throw on your stars and stripes apparel and get ready to kick off the Fourth of July with friends and family! If celebrating this holiday is a tradition for you and yours but the idea of regular BBQ just isn't cutting it, this year try out some of these different ways to party.
Take the at-home party up a notch
The Fourth of July is typically a time spent in pools, but if your home lacks one, try a slip and slide party! All you need is a roll of thick plastic sheeting, some liquid soap, and of course, water.
Take the plastic down the length of your yard and secure the ends (by burying them or with yard stakes), throw down your soap and spray some water on your new slide. Slip and slides aren't just for kids anymore!
Lake hair, don't care
Grab a few friends and split the rental cost of a boat on the nearest lake and enjoy an afternoon on the water. It's easy to pack full meals in a cooler instead of cooking out and whenever you get too hot, take a dip in the water (don't forget the pool noodles). Bring along a boombox and take turns playing DJ.
Turn it into a history lesson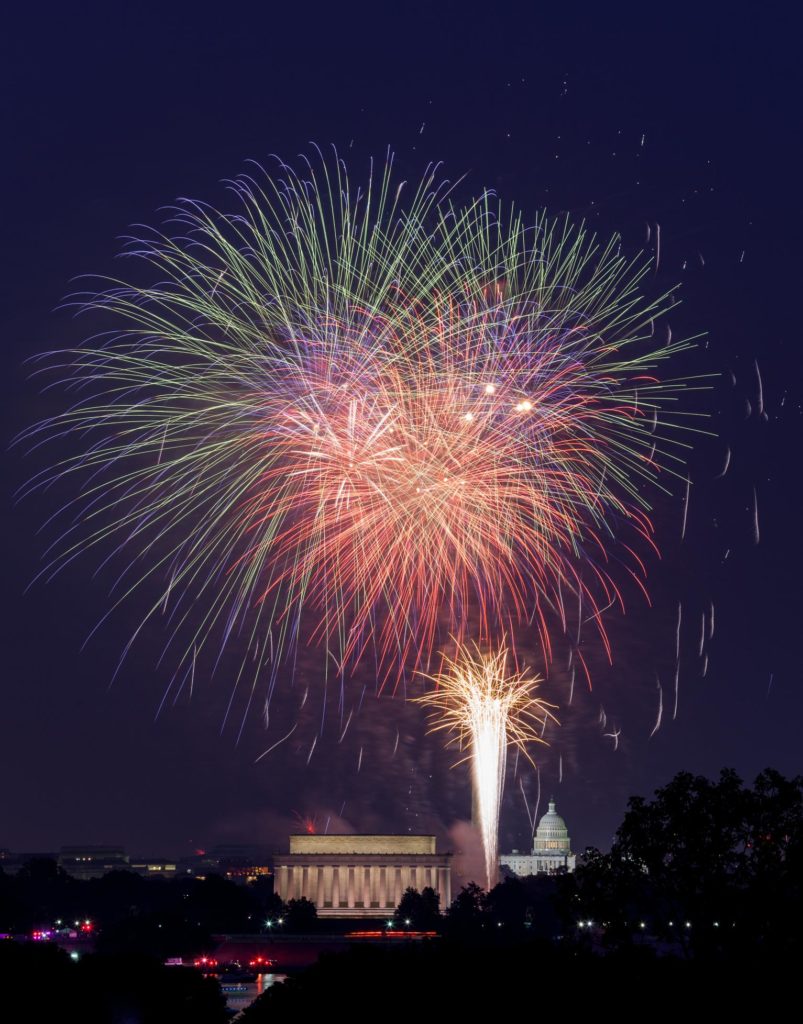 For those who aren't very interested in actual parties, gain some extra knowledge on exactly why we celebrate this holiday by taking a trip to Washington, D.C.
Experience the National Independence Day parade, see paintings of Presidents at the National Portrait Gallery and make a pit stop at the Lincoln Memorial, Washington Monument, and the White House! Take a step back in time at Williamsburg, VA, and see how the colonists lived. You can even enjoy a live reenactment of battles from the American Revolution.
No matter how you choose to celebrate this July 4th, remember to have a blast! Do you have a unique tradition for the Fourth of July? We'd love to see it! Follow us on Instagram and tag @weddingandpartynetwork in your posts!