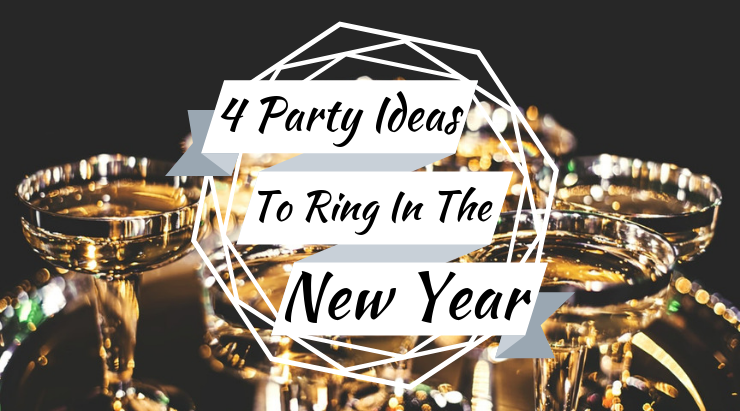 New Year's Eve signals the end of a year and the beginning of a new one. Kick off the new year celebrations by hosting a party with one of these themes.
Mardi Gras
If anyone knows how to party, it's New Orleans, LA. Spice up your party with a Mardi Gras theme. Include purple, green, and gold decorations to really help re-create the atmosphere. Don't forget to grab lots of beads and boas for all your guests to wear. Have a mask decorating station and see which of your guests has the best crafting skills. For refreshments, make a King Cake and provide a party cocktail like The Hurricane. Mardi Gras is known to be an over-the-top event, so don't be afraid to go all out!
via GIPHY
Casino Night
Ring in the New Year with Casino Night. You can place your bets that this will be a memorable time with friends and family. Play blackjack, poker, and other classic casino games for entertainment. Have your own red velvet carpet set out for your guests to enter in style. Make it a black-tie event to elevate the fun. You can also serve your guest's martinis and red velvet cupcakes. Buy-in to this night of celebration this New Year's Eve.
via GIPHY
Bonfire Bash
Why not enjoy some quality time around a fire this holiday? Throw a bonfire party complete with hot dogs, smores, and a hot chocolate bar. Enjoy a midnight scavenger hunt and provide your guests with flashlights and a list of hints. Set up outdoor lighting, like string lights and tiki torches, so everyone can stay safe walking around. Make sure to have extra blankets and scarves to keep everyone warm and toasty.
via GIPHY
Murder Mystery Night
This New Year's, keep things interesting by hosting a Murder Mystery dinner party. Pick out a party kit complete with a murder story, characters, and clues. Or be creative and come up with your own! Make sure to let your guests know who their character is in their invitation. When it's time for the party, have a few "deadly" refreshment options ready like a death by chocolate cake and a red death cocktail. It'll be a killer night of entertainment.
via GIPHY
There's no better way to enjoy the New Year celebrations than with a fun themed party to start of this new beginning.
Need supplies for the evening? Check out our vendors.