Frustration levels on the night of a big event are never higher than when finding a route and parking a car. Cortez Transportation Company handles all your transportation needs. Founded in 2004, this transportation company has spent ten years establishing a solid reputation and providing professional and reliable transport services in Northeast Kansas. In good standing with the Federal Motor Carrier Safety Administration, there isn't a better choice for that big night out on the town!
No Matter Your Needs, They're Here For You
Cortez Transportation provides a plethora of services. Setting the tone for your business meeting has never been easier. Avoid airport parking, traffic congestion and wild cab rides with a luxurious ride from the crew at Cortez.
If the plan is prom, weddings, concerts or any other special occasion, transportation doesn't have to be a hassle! Call ahead and relax throughout the evening without having to navigate through your city. Reliable and qualified drivers will accommodate any trip and insure all passengers arrive safe.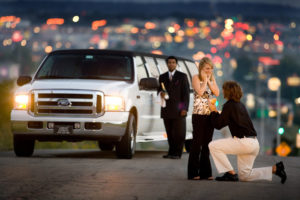 Choose The Right Vehicle For You
No matter the size of the party, Cortez can deliver elegance and comfort. Choose from seven different fleet vehicles. Gather all your friends and family in the limo bus for a trip to a Kansas City Royals game. A small business function can be taken to the next level with a plush ride between airport stops. Prom night in the Excursion Tuxedo Limo is just what can put a mind at ease when planning and coordinating transportation on the big night!
Cortez Transportation Company provides quality transportation at an affordable price. Avoid the frustration and call Carlos and the team at Cortez for all your travel needs!