A fun, flawless and well-executed event doesn't just happen, it takes skill and advanced preparation. Have you considered expert assistance from entertainment planners? Located in Louisville, KY, Yancey Entertainment has been providing Kentucky and Southern Indiana with excellent entertainment since 1978. They are skillful in wedding receptions, corporate, school, church and private events.
When planning the perfect reception for that perfect day, Yancey has met the needs of all types of couples. They want to bring a fun, classy, exciting and memorable reception to help celebrate the nuptials. They provide polished wedding disc jockeys, event directors, master of ceremonies, event lighting, wedding ceremony sound reinforcement, and many other services.
They also believe that the pre-reception planning session(s) with your entertainment provider is the foundation of a successful event. They will share their extensive experience to give you guidance and assistance with every detail to assure a personalized, fun and stress-free celebration.
Yancey Entertainment will also successfully provide entertainment and event coordination to a variety of corporate events. Their team of enjoyable DJs will bring great music, group participation dances, party props, games and karaoke sing-along.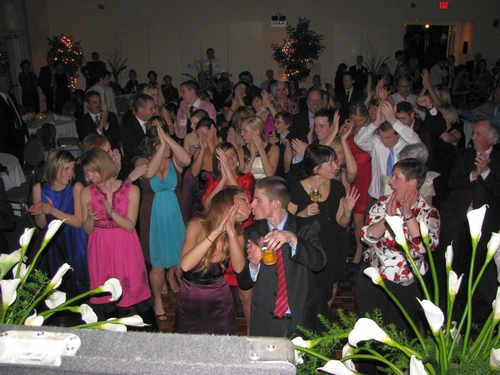 On top of providing a party atmosphere, Yancey offers advanced sound level reinforcement; on site audio recording and can accommodate most multimedia requirements with full-time technical support.
No matter what the event is, Yancey Entertainment Services Inc. will take that event to the next level. With years of experience, quality productions, and full service customization, your event will be one that's talked about for months and years!