You Are Not Alone -


We Support You.
A website can be daunting (especially if you aren't tech savvy). Phone a friend! Our customer support representatives are ready to help answer all your questions.

You Need Control -


We Give You Power.
Your business, your website. Add and edit on your schedule. No need to whip out HTML for Dummies With our platform, managing your website is easy.

You Need A Great Website -


We Make It Happen.
Your specialty is your business. Create stunning customized websites is ours. Let us do the heavy llifing to make your vision come to life

Websites For Your Business
Wedding Florists Websites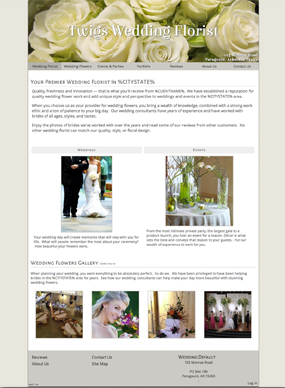 Caterer Websites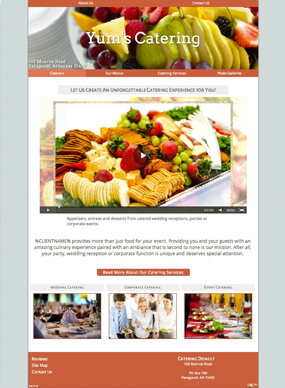 Limo Service Websites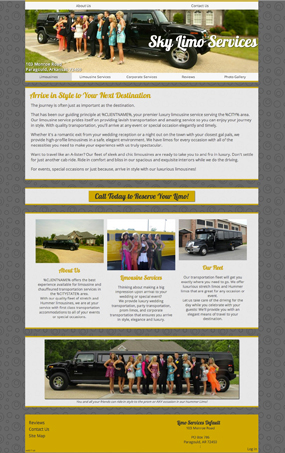 Photography Websites
DJ Websites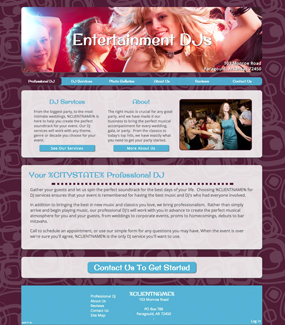 Bakery Websites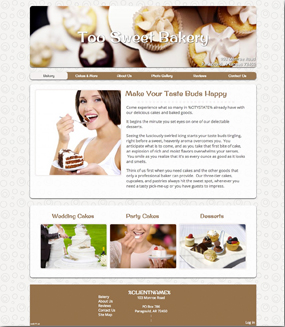 Laurie, Louisiana Specialty Drinks,
Owner from New Orleans, LA says,
"I hope all is well with you! I just did a few searches for drink machines and we come up second!!!! That is awesome. I searched several different ways and we are there no matter how you look for it. WPN rocks!!!!!! And you toooooo!!"





(5/5 Star Review)
Kimberly, Parkcrest Floral,
Wedding Designer from Austin TX says,
"My favorite feature is that the website came ready to go. All I have to do was change the wording that was already provided to fit our company and add my own pictures. I LOVE the fact that I can put my own pictures on it, with what seems to be a never ending limit. It's very important for potential brides to be able to see examples of our own work. Our customers can review or contact us or even see our Facebook and Twitter feeds right from our website. I am so pleased to have TOTAL CONTROL over our website. I can make changes daily, which is great because we always have pictures to add."





(5/5 Star Review)
More Website Features

Customize Your Website's Appearance
Use your own logo.
Change the website header (banner at top) to your own image.
Choose your website background design.
Pick your own website background color.
Pick your own website menus & links color.
Choose between serif and san serif fonts.

Built-in Reviews
Customers can leave reviews of your company on your website.
Easily manage reviews (approve / archive / delete)
Add a Review Form to any page for customers to leave reviews.
Feature a favorite review on any page of your website with just a few clicks!

Tell Customers All About Your Business
Tell customers all about your business in the easy to customize About page.
Easily add business hours to your Contact page.
Add an optional after-hours contact.
List all cities served by your company.
A map of your location will be displayed on your Contact page.
Add a Policies page explaining company policies, such as deposit info, cancellations and minimums.

Easy Customer Interaction
A Contact Form lets your customers easily contact you via email.
View and archive emails from customers right on your website.
Add a Contact Form on any page on your website.

Built-In Social Features
Your Social Page links to your social media accounts such as Facebook, Google +, Twitter, Yelp, Linked-in, Pinterest, Myspace, Delicious, Technorati
Add your custom social media links to any page.
Ability to add Facebook Like Box and Twitter Feed to any page to showcase your latest interactions.
Every page on website allows visitors to share your content with their Facebook, Google+ and Twitter followers.
We Make It Easy To Make It Your Own

Easy To Add Your Own Content
We make it super easy to add text with pictures to any page.
Add custom pages and sub-pages.
Feature great customer review quotes on any page with just a few clicks.
Add Content Boxes to any page. These let you feature anything you want in 3 horizontal boxes, such as a page, a photo, review quote, social media, and more!

Quick & Easy Links
Easily add links on any page to other pages of your website with our simple page selector.
Add links on any page to other websites on the Internet.

Add Your Own Photos & Video
Add your own photos to any page.
Create Photo Galleries with ease.
Embed video codes (from hosting sites like YouTube) on any page.
Or Call Tollfree:
800-976-3980