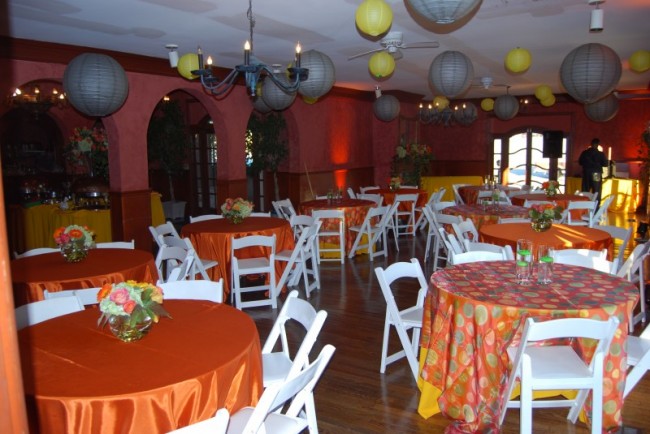 Memphis TN Colorful Birthday Party
Share
Guests at this birthday party in The Magnolia Room in Memphis TN were treated to a fabulous time. Paper orbs hung from the ceiling over tables with white chairs and fun
orange tablecloths
.
Floral centerpieces
brought even more color to the tables.
Submitted by :
THE MAGNOLIA ROOM
in Memphis, Tennessee
THE MAGNOLIA ROOM
"Fruit & Vegetable Sculptures Make Great Centerpieces For Any Event, Catering Services Offered For Any Event, Our Banquet Hall Is Great For Rehearsal Dinners, Birthdays, Weddings & More...
THE MAGNOLIA ROOM
Memphis, TN 38104
Specialties Include:
Corporate Event Locations
Birthday Party Locations
Banquet Catering
Wedding Churches
Wedding Venues
Gourmet Catering
Deli Catering
Luxury Wedding Venues
Wedding & Party Network Photo Gallery
Life is more rewarding when you share. Submit your party or wedding pictures and share the fun and happiness of your event.