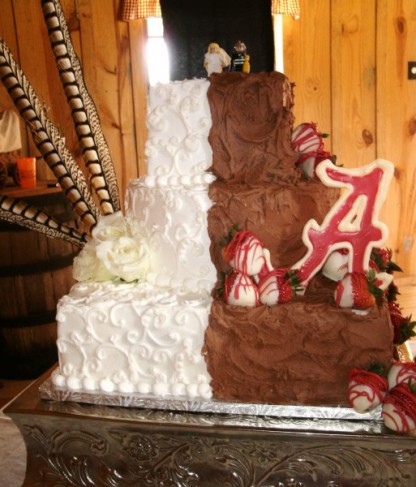 Half Bride's Half Groom's Cake
Share
This
wedding cake
shows that a house divided can stand. One half of this cake is all about the bride with a pretty curlicue pattern gracing each layer.
White roses
make a very special wedding cake decoration along with feathers that spring up from the side. The other half of this wedding cake is more like a grooms cake. Dedicated to the grooms favoriate team and made from yummy chocolate. Strawberries dipped in white chocolate cascade down this half of the cake. The cake is finally unified with a tiny bride and groom cake topper.
Submitted by :
Liger's Bakery - Icing Illusions
in Montgomery, Alabama
Liger's Bakery - Icing Illusions
3040 McGehee Road
Montgomery, AL 36111
Specialties Include:
Wedding Caterer
Barbeque Catering
Buffet Catering
Gourmet Cookies
Punch Fountain
Decorated Cakes
Mini Cakes
Corporate Event Catering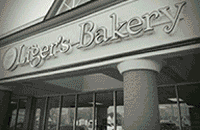 Wedding & Party Network Photo Gallery
Life is more rewarding when you share. Submit your party or wedding pictures and share the fun and happiness of your event.