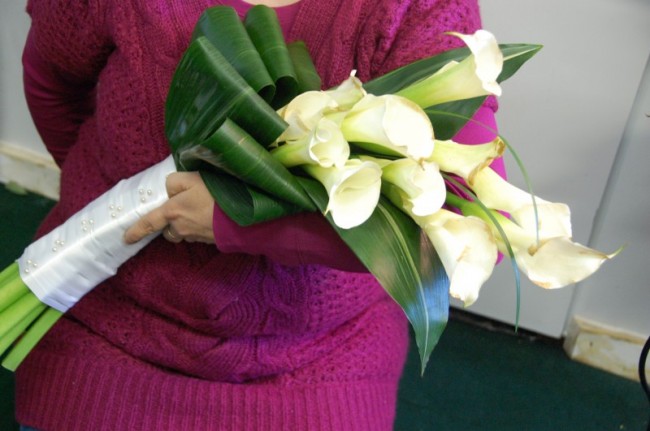 This sophisticated
bridal bouquet
has been made from calla lilies with white ribbon. Gold glitter trims the edges of each calla lily creating a stunning effect and adding a touch of glamour.
Photographer: CR Flowers & Balloons ~ A Bracebridge Florist
Wedding & Party Network Photo Gallery
Life is more rewarding when you share. Submit your party or wedding pictures and share the fun and happiness of your event.