Unique Wedding Party Shot
Share
Submitted by :
AL TORRES PHOTOGRAPHY
in Houston, Texas
AL TORRES PHOTOGRAPHY
Houston Wedding Photographer. Engagement & Bridal Portrait Studio, Destination & Local Weddings
AL TORRES PHOTOGRAPHY
6423 Richmond Ave # J
Houston, TX 77057
Specialties Include:
Black And White Photographs
Digital Photography
Beach Photographers
Kids Photographer
Portraits
Wedding Photo Guest Book
Photo Invitations
Maternity Photographer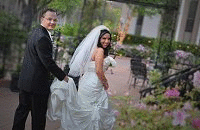 Wedding & Party Network Photo Gallery
Life is more rewarding when you share. Submit your party or wedding pictures and share the fun and happiness of your event.