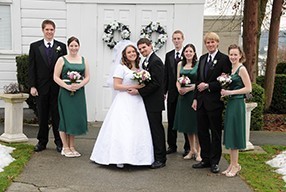 Zach & Rachel 1-3-09
Share
This bride and groom tied the knot on January 3, 2009. In front of many guests at this Federal Way wedding ceremony, Zach and Rachel affirmed their commitment. In this
ceremony photograph
, the wedding party look almost as beautiful as the newlyweds thanks to emerald green bridesmaids dresses and snazzy tuxedos.
Submitted by :
BEAUX ARTS STUDIO
in Federal Way, Washington
BEAUX ARTS STUDIO
Federal Way, WA 98023
Specialties Include:
Professional Wedding Photographers
Party Photographer
Wedding Photo Guest Book
Wedding Portrait Photography
Landscape Photography
Maternity Photographer
Family Portrait Photographer
Beach Photographers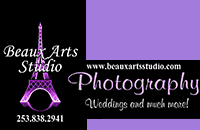 Wedding & Party Network Photo Gallery
Life is more rewarding when you share. Submit your party or wedding pictures and share the fun and happiness of your event.