The new spin on the old Mister Roger's Neighborhood is such a hit with toddlers! This updated version includes putting on his sweater and tying his shoes just like the old show, plus visits to all of Mister Roger's friends. If your little one loves Daniel Tiger, we've got some great party tips to throw the greatest Daniel Tiger Party!
Daniel Tiger Food
Tiger tails—pretzel sticks dipped in orange colored almond bark and drizzled with regular milk chocolate.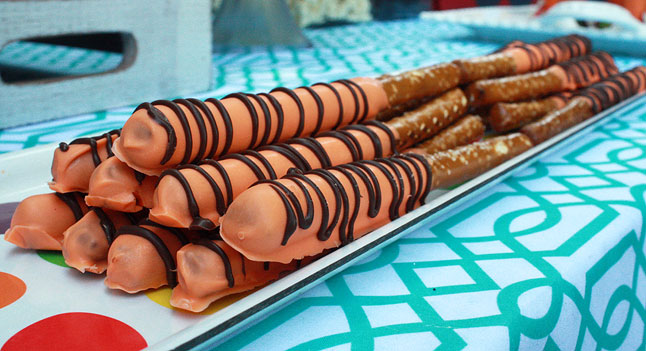 Mandarin Orange Fruit Cups—except turn them upside down! Drawing little tiger faces on these with a permanent marker is such an easy and cheap snack!
Cake—anything tiger striped should do the trick! If you are making your own cake, try making a round layer. Use buttercream for a delicious, cheap and easy icing. Color the icing orange and drizzle with chocolate to make it look like stripes!
Not interested in a cake? Cupcakes are an easy alternative. Try using an icing bag with a star tip for a more clean look. It is easier than you think! Drizzle with tiger stripes of course.
Kat's Fish—gold fish should do the trick on this one!
Banana Bread—because it is Mom's favorite! Made in Baker Aker's bakery.
Find more Daniel Tiger food inspiration on the PBS Parents site.