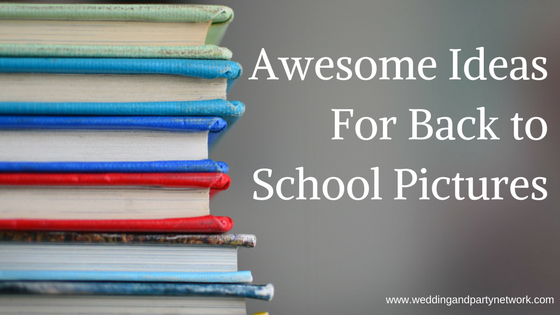 The time has come for school to begin again. Some will be celebrating their first day ever, while others will be celebrating their first day for the last time. Back to school photos are a tradition and this year should be no different. If you are looking for a way to change up first day pictures, check out these awesome ideas!
Who knew something as simple as a few children's books and an apple could really change up your first day of school pics?
Kicked back and relaxing before all that homework starts rolling in!
This is a great idea for older students, or even senior pictures! Have them hold a photo of their very first day of school to show how much they have changed.
Let's hope he always thinks school is this cool!
Send them off on the first day with a farewell photo from the school bus.
If you don't feel up to staging a photoshoot for the first day of school, that's okay! Find a local photographer in the area that does back to school photo sessions. Just be sure you still snag a couple pictures of your own on the big day!