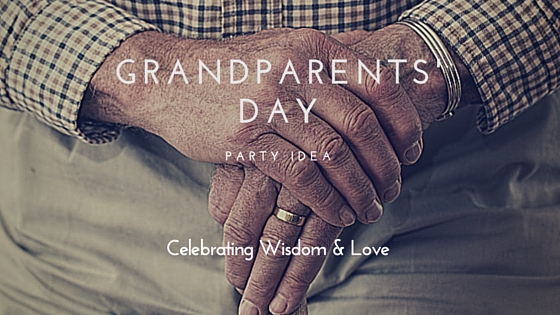 This year Grandparents' Day falls on September 11th. It takes place each year on the Sunday following Labor Day, and was established as a day to celebrate grandparents, the knowledge that the older generation can pass on to the youth, and for grandparents to show love to their grandchildren.
Show your grandparents some love by throwing them a little party. This can be as simple as cooking a meal with your grandmother's recipes, or just going to visit your grandparents and playing some classic games. Your grandparents' may not be quite as agile as they once were, so keep that in mind when you are planning activities.
An Intergenerational Affair
Gather up your parents, aunts, uncles, and cousins and celebrate Grandparents' Day with several generations! This would be a great way to get all of the family together at the same time. To commemorate the occasion, have each person write down their fondest memories of your grandparents and create a memory box. Also make sure to get everyone together to take a group photo. You could frame this and give it to your grandparents at a later date.
Classic Game Night/Day
Host a party dedicated to classic board games. Play dominoes, Scrabble, Monopoly, chess or checkers. This is a great way to bring the party to your grandparents in case they are unable to travel. It also gives them an opportunity to relive some old favorites that many people don't play much any longer.
Pleasant Picnic
A picnic is the perfect way to get your grandparents outside to enjoy some sunshine before the summer ends. You could travel to a distant location, or to the neighborhood park. Pack a traditional picnic lunch, and just enjoy spending some time with your grandparents.
This day is all about cherishing the ones who are the foundation of our families and communities. If you no longer have your grandparents, consider visiting a nursing home or assisted living facility. Many of the people in these places would love to have the company. No matter how you decide to celebrate Grandparents' Day your grandparents will just be happy to know you care.