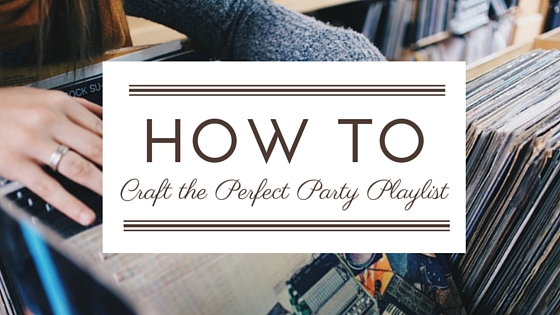 You have your party theme picked out, the menu is made, and invitations have been mailed. You know you want to have some great music playing, but no one likes the same tunes. Have no fear! Making the perfect playlist is easier than you may think.
How do you choose music that will please everyone? First, think about you your guests, your party theme, and when the party will take place. For a summer beach themed party, upbeat music that is easy to dance to would be appropriate. A more formal occasion calls for softer, mellow music, like classical or jazz. Themed parties are great for music, because you can make the playlist specific to that theme. A '90's party could have everything from pop to grunge.
For a general guideline, choose music that spans multiple genres and decades. Search the top 100 lists for different time periods, and pick one or two songs from each list. This will give your playlist variety, but most likely guests will still know the songs. Don't be afraid to include your personal favorites, and take requests! If you are having a seasonal party, search for songs to match that time of year. Halloween and Christmas are great examples for holiday specific playlists.
After you have your song list, mix them up! Try to group the songs so all the same genre aren't together. It's okay to play a couple of dance songs back to back, but then give your guests an opportunity to rest by playing a slower choice, or a classic rock hit. Keep your guests wondering, and watch the excitement when an old favorite comes on that they haven't heard in awhile.
Most importantly, don't stress over it too much. If a song comes on the isn't too popular with the crowd, skip it! Each individual will have a slightly different taste in music. If you provide enough variety, everyone will be satisfied and have an awesome time!
Still not sure you can make the perfect playlist?  Hire a DJ to do it for you!