It's Halloween! Yikes! Did it sneak up on you or have you been preparing for the day all month (…or all year, we don't judge)? In case it was the former, we are bringing you some special ways to make the most of your Halloween, whether you will be taking kids trick or treating, or are just choosing to stay in. 
Scary Movie Marathon
Binge watch all the classics or relive the horror of some of the modern day horror flicks. If scary movies aren't really your thing, or the kiddos will be around, just watch your favorite Halloween movies!
Carve Pumpkins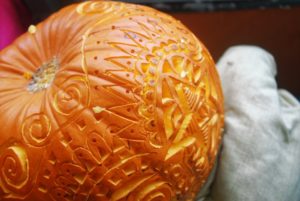 Halloween might almost be over, but it's never too late for carving pumpkins. This is a Halloween tradition. If you don't want your pumpkin to just be for Halloween, carve a sugar skull for the Day of the Dead celebration that takes place on November 1st and 2nd.
Go Trick or Treating
It may seem silly, but go out on a limb. Dress up in your costume, and go trick or treating! Have a friend with small children? See if they would like any help wrangling the kids and tag along.

Scary-oke
Host scary-oke at your place. The only rule? You're only allowed to sing Halloween or creepy songs.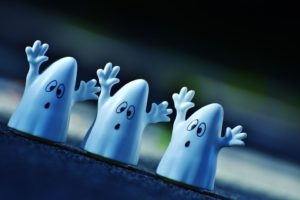 Go on a "Ghost Hunt"
You could take this in the literal sense if there are any "haunted" places near where you live, or you could make it into a type of scavenger hunt. Make a list of popular or traditional costumes and get a group together and go find people who are dressed up in that costume. Find a fun prize for the winner, or make a gruesome trophy that can be passed around each year.
The most important thing to remember this Halloween is to have fun and stay safe. Enjoy your night, and make the most of it until next year!