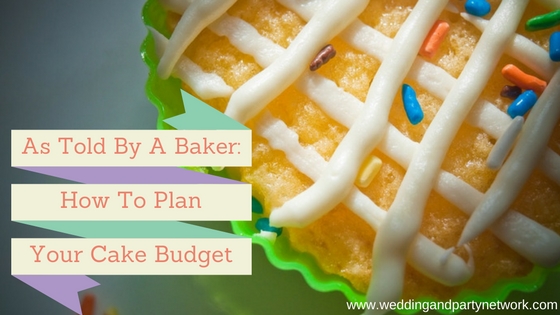 You've seen the shows on TV. Magnificent cakes in every shape imaginable. You decide to head out to your local baker, and ask to have an exact replica of a Pinterest post recreated only to walk away frustrated, because you didn't budget appropriately. That's where we come in! We spoke with one of our members who does custom cakes everyday to give you an inside look on what you should know before you order.
Rebecca and Lauren Hickson are not only sisters, they are also the owners/operators of Hickson's Cakery. They graduated from Pulaski Technical College-Culinary Arts and Hospitality Management Institute in Little Rock, AR, and opened Hickson's Cakery in December 2014. We sat down with Rebecca to find out a little about her passion, pricing, and her advice for customers.
Pricing the Cakes
Pricing for cakes can vary depending on what region you live in, what type of cake you are getting (sheet cake or custom cake), how many people you are feeding, and how much detail goes into the cake. For Hickson's, they start their pricing with serving size and move to the difficulty level of the decoration that is going on the cake.
With this information in mind, start with the amount of people you expect to be at your event. This will have the biggest impact on your budget. More people=More cake! If you are going for a 3D custom cake with a lot of detail, expect to pay quite a bit more than you would for the standard sheet cake.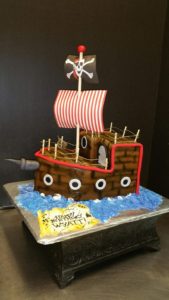 Something many people forget is the amount of time and dedication that goes into making theses amazing pieces of edible artwork! There is no set amount of time for decorating a cake. It can take several hours from start to finish to make a custom cake.
"A polka-dotted sheet cake to feed twenty people is a lot more simple than a 3D sculpted Razorback cake to feed twenty people. More time and materials are required for the 3D cake. Along with the different levels of decoration, any hand-made decorations, such as a fondant bow or a 3D dog figurine, will add an extra cost to the cake." -Rebecca
What can cake shops and bakeries do that big box and grocery stores can't?
"The number one thing that cake shops and bakeries can do that big box and grocery store delis cannot is custom cake decorating. For a small shop, there is no limit to design, flavor, number of sevings, etc.," says Rebecca. The quality of the cakes is also better. Everything is made fresh. For these reasons, it is impossible for cake shops to charge the same prices as a grocery store or big box store.
Advice from the Expert
"The best advice I can give them is to be open-minded and creative! Custom cake decorating is nothing without creativity. Also, custom cake decorating can get pretty time consuming and expensive, but it can absolutely fit your budget and still be great!"
When asked why she is passionate about the cake industry, Rebecca said, "Putting smiles on faces and making our customers' special events a little more memorable is what drives our passion for this business. Seeing a person's face light up with excitement as the cake is revealed to them has got to be one of the most rewarding feelings!"
Visit Wedding and Party Network to find your local cake shop!