November isn't far away, so it is time to start planning your Thanksgiving dinner or fall party! This season is all about bringing the rustic beauty of fall nature indoors. Wedding and Party Network has the top party decor trends so you can make your party or dinner a huge success.
Fruit
Decorating your Thanksgiving table with fruit can serve multiple purposes than just looking pretty. The deep purples of grapes and orange-reds of apples look beautiful on an un-served dinner plate and also serve as a delicious appetizer. Make a little cone out of construction paper, fill with cheese cubes, and set next to the grapes to give your guests a variety of appetizer options.
Pumpkins
Pumpkins are a staple for fall, but don't think your stoop is the only place to put your big pumpkins. Make a big pumpkin your table centerpiece by adding flowers or drilling holes into it to hold fruit kabobs. You can even use pumpkins without stems to hold plates on the buffet table for a unique twist.
Leaves
Leaves are a staple for fall, so use them in your decor too! Fill a vase with silk fall leaves or spread them around your dinner table. You can even make your own garland! Using glue and glitter, cover the leaves, let dry, and hang up using satin ribbon. It will give the feel of falling leaves and add a little sparkle to your decor.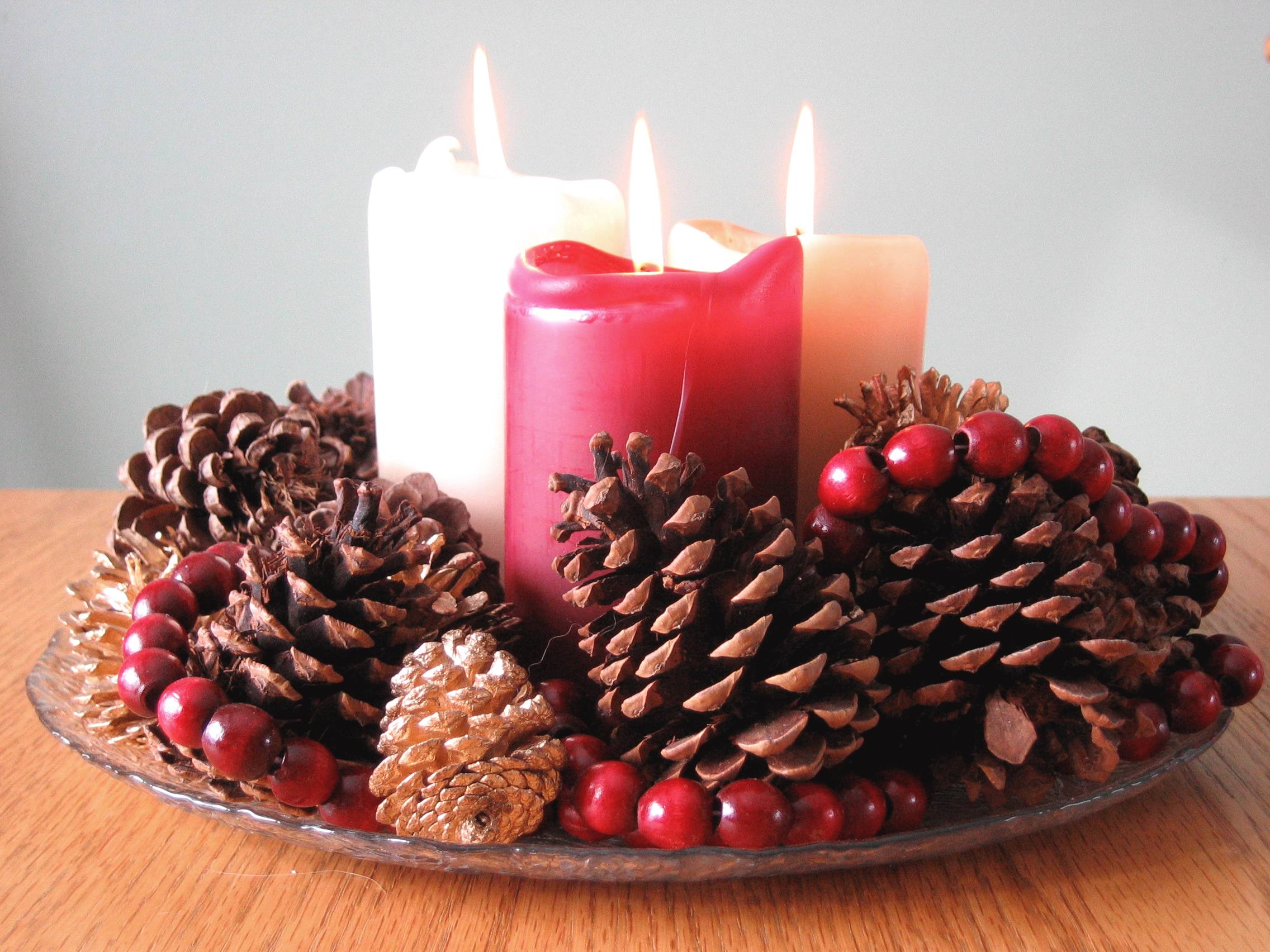 Pinecones
Pinecones  give a woodsy, rustic feel to any home decoration and also offers a  little hint of the coming holiday–Christmas. Fill apothecary vases with pinecones or place around a simple candle arrangement to make it more homey. Use small pinecones in your table decor by using them as placement card holders.
Cinnamon
This decoration doesn't just look good, but smells good too! Cinnamon gives off the rustic look of wood and trees, but serve a dual purpose by giving off its spicy aroma. Place them on fabric napkins and tie with a satin ribbon. You can also decorate your drink station with cinnamon in case your guests would like to add a stick in their tea for extra flavor.
This Thanksgiving, get as creative as you would like with anything you can find in your yard. Pair your decorations with the rustic feel of pinecones, leaves, and pumpkins.  Check back with Wedding and Party Network for more party ideas and tips.