If you are searching this blog for party ideas, chances are you already host lots of parties. Maybe you are looking for new fresh ideas? Here are some small touches you can add to your next party to help break up the monotony of just the mundane, run-of-the-mill get together!
Chocolate Dipped Spoons
These are so easy and so fun! Simply heat your favorite chocolate over a double boiler and dip the spoon in. Line the spoons on parchment paper and pop them in the freezer for 10-15 minutes. Store in a cool, dry place until ready to serve with your favorite hot drink. Use plastic spoons for more casual night or try your fine china to really wow your guests! This sweet treat will add a special touch to your party.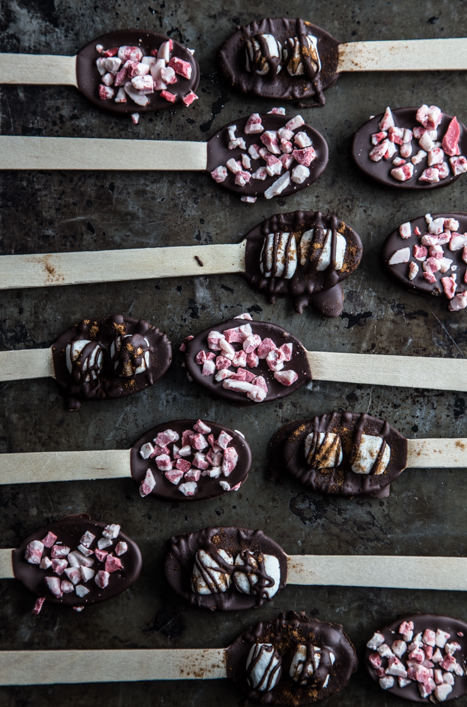 Photo courtesy of My Baking Addiction. 
Herbs In Ice Cubes
This idea is perfect for baby and bridal showers. These ice cubes will dress up any cocktail, and would be perfect with a chilled San Pellegrino! Try herbs like mint, rosemary, lavender or thyme. Prep time is minimal on this one. Dunk your herbs in a bath of warm water and swirl around. Then pat them dry with a towel. Place the herbs in your ice cube tray and fill it with water. Pop them in the freezer and you are done! The possibilities are endless for these. You can even jazz it up with different fruit/herb combinations! Your guests will rave about this nice touch.

Photo courtesy of Boulder Locavore. 
Decorated Themed Cookies
Decorated sugar cookies are great for entertaining. They can add such personality to your party! Always go with a skilled cookie decorator on this one. Unless you have worked with royal icing consistently, we don't recommend trying your hand at decorating for your best friend's bridal shower. Go with the pro's on this added touch and your guests are sure to enjoy these fun cookies! Find a friendly career for your cookies by typing in your location at our Wedding and Party Network directory.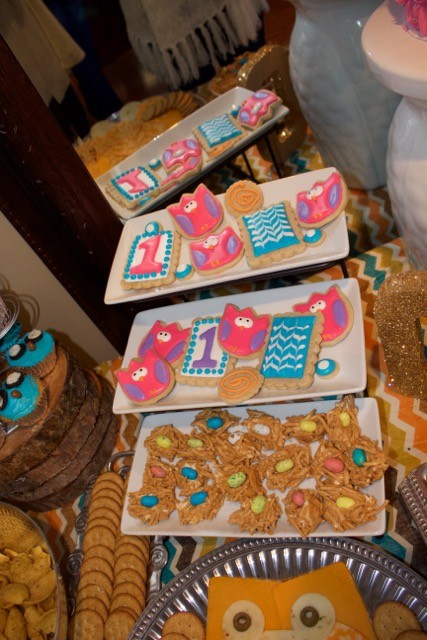 What are your ideas for making your parties more fun? We would love to hear about them!
Comment below and be sure to keep watching our blog for more party tips and ideas!