We held a writing contest for students at a local Jr. High where we asked them the question, "Is music important for a party?" The following essay was written by our runner-up, ninth-grader Katelynn Copeland!
How to Select Party Music
Having the wrong kind of music can bring down the mood of the world's best party. People feel music, and good party music has the ability to not only create a particular atmosphere at the event but also have a very strong influence on the attending party guests and their general experience.
It would be silly to say, "This playlist is perfect for any party." Every party is different and party music often needs mixing properly on the night. This is why a professional party DJ or band is a good idea to manage the party entertainment. Either way, it's important to give the music choice a lot of thought and consideration.
When people are party planning, they will generally have close family and friends attending, and so it's quite possible that they know their party music preferences in advance. Nothing is better on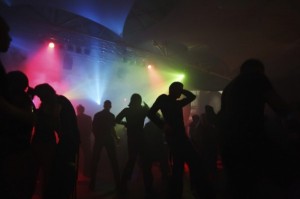 the night of the party than to have certain party tunes that stir up the good ole memories!
Listen through old CD's or other party music collections. What's important here is that the host and the party guests will enjoy it on the night. Another trick is to send off little song request slips with the invitations. This will give an even better idea on what type of music to play at the big party.
Thank you, Katelynn. Great job!