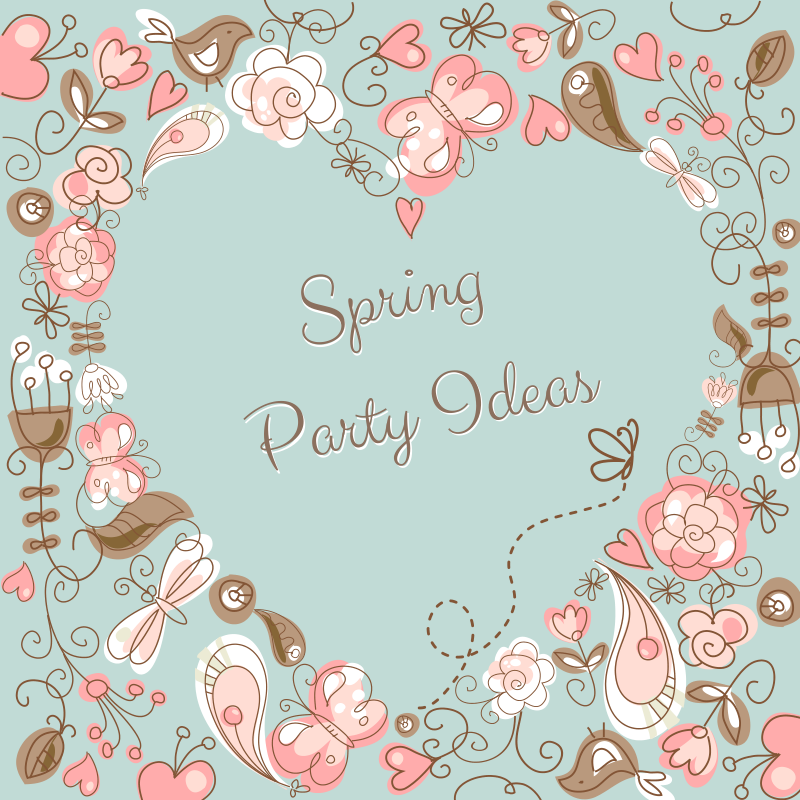 Face it. You are ready for spring. Winter has totally outstayed its welcome and you want to usher in mild weather, the joys of nature and lighter clothing as soon as possible. There is no better way to send winter packing than by hosting a Spring Party!
Pick a day, invite your friends and enjoy a few hours together reveling in the beauty and magic of a new season. Here are a few ideas that will make for warmer brighter days ahead:
English Garden

Perfect for all those avid Downton Abbey watchers as well as anyone loving classic themes and the tradition of an English tea time. Beg your grandmother to borrow her old tea service or go thrifting for a few key pieces like a tea pot, cream and sugar dishes and small tea cups with saucers.  Don't forget lace tablecloths and doilies to dress up your table.
One piece of decor that will set off this theme better than any other is fresh-cut garden flowers. A mix of lovely and fragrant varieties like roses, lavender and peonies will transform your party into a slice of the English countryside.
What's on the Menu?
Hot tea and tea cakes of course! Coffee for those wanting a bit more of a perk. And all the trappings for both like sugar cubes, honey, lemon and cream. If you want to serve something a little more filling, we love these cute pressed sandwiches which would be easy to make ahead of time.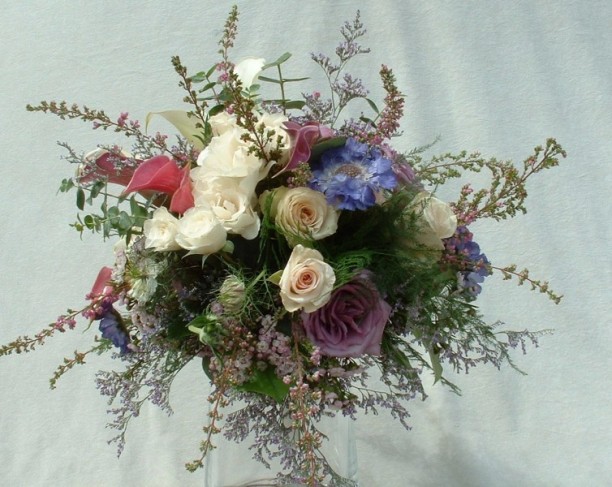 Nothing Like Paris in the Spring
They say there is nothing like springtime in Paris. So bring a little Parisian magic and elegance to your party!
Black, pink, white make for a classic French feel. Use black poster board to create eye-catching cutouts for wall decor. A simple Eiffel Tower silhouette will be a perfect focal point for your room. Trace a computer printout onto poster board and snip out these great add-ons for tables tops and walls.
Fun French phrases like C'est bien! (That's good!) and Bon appétit! (Enjoy!) can make for great cutout decor too.
Turn on some music like the wonderful Amelie soundtrack for some instant mood-setting tunes. A couple tracks in and everyone will feel like they are walking in Paris.
What's on the Menu?
Try simple baguette sandwiches with fancy cheese and wine pairings for a no-fuss meal that still excellently sticks with the theme.

Rain, Rain, Go Away

Love it or hate it, springtime typically means more rain than any other time of year. Hark back to the joy rain could bring as a kid with bright yellow galoshes, raincoats and big umbrellas. The decor for this party can be quite crafty with puffy cotton clouds and paper raindrops on strings. Balloons in white, blue or silver will add an overcast palette reminiscent of rainy days.
Want to get more colorful? Think rainbows! Create a vibrant backdrop for your tablescape on the cheap with colored streamers.
What's on the Menu?
Who could resist these adorable rainbow cupcakes? They'll make a bright and happy addition to the table. Not feeling brave enough to make these on your own? Work with a local bakery to come up with a fun delight your guests will love.
Beautiful Butterfly
Who doesn't love nature's most breath-taking insect? Decorating with butterflies can be as simple as cutting out paper shapes in your favorite spring colors. Add small butterfly cutouts to your tablescape, drink stirrers and more. Create an easy butterfly garland with cutouts and thread.
Make your party unforgettable with an extra  special event – a butterfly release! Watching a real butterfly emerge and take flight is not only beautiful but can symbolize a new start, a new beginning and rejuvenation for the soul.
What's on the Menu?
A fresh salad made with bowtie (or butterfly!) pasta will be cute and savory. Finger sandwiches shaped with a butterfly cookie cutter can be easy and tasty. Pretty butterfly cookies with rich icing will make a lovely final addition to your table.
Spring Fever
So what if you wouldn't be caught dead with your house decked out in pastels? Not a problem! Go bright – go bold – with a theme that stomps the dull gray of winter into the ground and kicks you right in the mouth with smile. Take your favorite bright colors and make sure they are everywhere with decor, cups, plates, tablecloths and cutlery.
Do anything that spices it up! Think of fun activities like a limbo contest or a DIY photobooth to get your guests' spirits soaring high.
What's on the Menu?
How about some mouth-watering barbeque brisket with a side of chips and spicy salsa. Rich chocolate cupcakes with colorful sprinkles on top for dessert. After all, why shouldn't spring be a time to wake up your tastebuds too!
 All these ideas can be dressed up or dressed down to appeal to adults, children or both!
No matter who is at your spring party, know that they will have a blast ushering in the new season with you.
Photos provided by Hearts and Flowers and Butterfly Sales Outlet