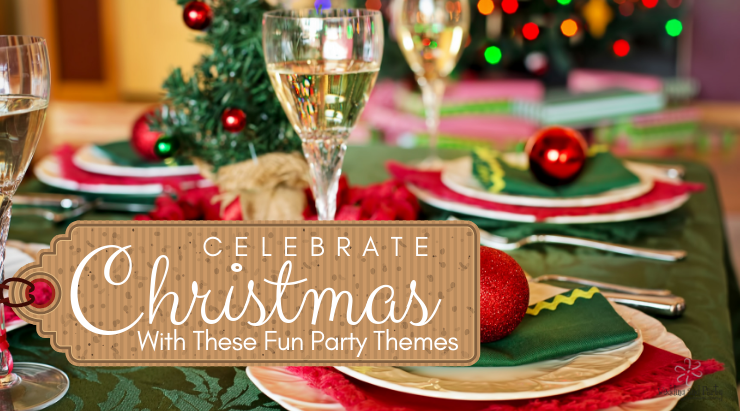 Christmas is right around the corner and everyone is looking to celebrate this holiday. Stand out from the crowd this December with these Christmas party themes!
Nightmare Before Christmas Party
This movie is quite unique compared to the other Christmas classics. So why not make it your party theme? It's sure to be a hit with your friends and family. Design the party with leftover Halloween decorations and create dishes for your guests inspired by the movie. Have an ornament decorating station and check out the cool creations each person makes. Don't forget to have the Nightmare Before Christmas soundtrack playing in the background to add some Time Burton flair.
Candy Land
There's no better way to celebrate this holiday season than by creating a Candy Land for your guests. Besides, who doesn't love candy? Dress up your party with bright colors, lots of strips, and of course, lots of candy. Include a cupcake or cookie decorating station for everyone to enjoy. For an added bonus, break out the classic Candy Land board game to play with your guests.
Santa's Workshop
Santa's Workshop is a classic party theme that everyone is sure to love, and since it is the season of giving, invite your guests to bring a toy to donate to a good cause. Have toy wrapping stations ready with plenty of wrapping paper and tape. Why not go all out and tell your guests to come dressed as elves? When your hard work is done, sit back and enjoy some milk and cookies. After all, you deserve it!
Dirty Santa Party
Nothing says Christmas like gathering your friends and family and participating in a game of Dirty Santa. Your guests can each bring a gift to contribute and join in the fun. For an extra giggle, bring a gag gift like an inappropriate t-shirt or a useless novelty toy. Everyone will be sure to get a laugh from this evening of entertainment.
This is the time to celebrate with your loved ones, so sit back and enjoy the fun this holiday season.
Low on party decorations? Check out our vendors.