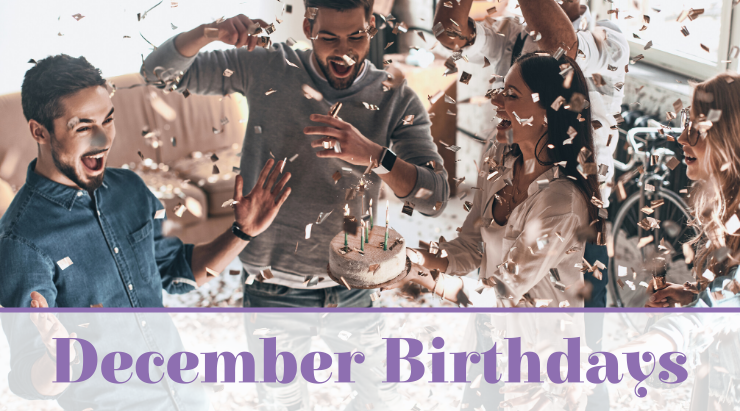 This month is filled with lots of Christmas cheer, winter activities, and family gatherings. With so much going on, it can be easy to overlook birthdays in December. Don't get overwhelmed during the busiest time of the year—kill two birds with one stone and throw a birthday party that incorporates a winter or Christmas activity! Check out our favorite themes and find the right one for you.
---
Ice Skating Party
It's finally getting cold enough for everyone to enjoy a classic winter activity—ice skating! This would be an awesome, fun-filled birthday outing. Call your local skating rink and rent out a party room to use. Bring all the balloons, decorations, and cake you want. Once your guests arrive, get out on the rink and liven things up with some ice skating relay races and freeze skate, or in other words, freeze dance on ice. For party favors, send everyone home with their own hot cocoa mix or cool fuzzy socks.
Gingerbread House Making
Decorating gingerbread houses is a staple Christmas activity that many people love to do. If that's you, then this is the party you've been looking for! Invite your friends and family over and let the fun begin. Tell each guest to come with their own gingerbread house and enjoy decorating them together. Set out lots of extra candy options like peppermints, gumdrops, M&M's, and whatever else you would like to use. Everyone will get to take their masterpiece home and remember the fun they had celebrating your birthday!
Frozen 2 Festivities
Unless you've been living under a rock, you know that Frozen 2 made its debut on the big screen two weeks ago. Kids and adults alike have been raving about the new Disney movie and for good reason. Frozen 2 is dominating the box office as the highest-grossing film during Thanksgiving weekend EVER. That's why we think this would be an amazing birthday party idea. Get together with your friends and go see the movie together. Then head back to open presents and eat lots of cake while you sing along to the Frozen 2 soundtrack. This party is guaranteed to break the ice!
Enjoy your birthday with a fun outing or activity this December. Let us know which party you choose in the comments below!
---
Need a birthday cake? Order from a local bakery!