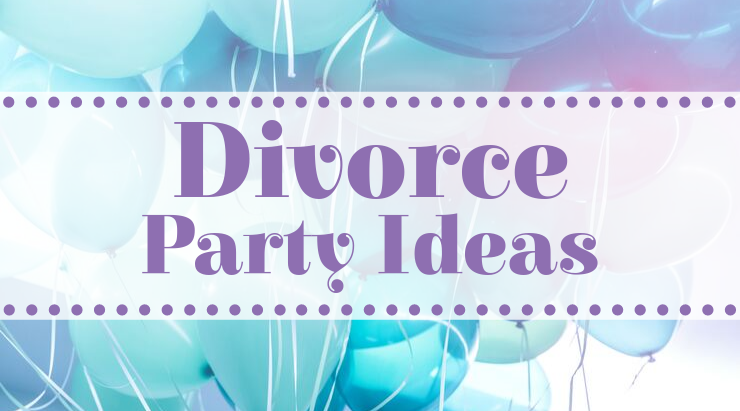 Going through a divorce can be a very difficult time in your life. While this event might bring its share of sadness, there is a silver lining—you're free! That's right, you've got your freedom back and it's time to celebrate. Start feeling empowered about being newly single and throw an "I'm getting divorced" party. Gather up your friends and family and have a blast. Get inspired by our divorce party ideas!
---
Party Games
You can't have a successful party without some killer party games. Have some fun playing Pin the Tail on the Mistress—yeah, you read that right. It's the same game as Pin the Tail on the Donkey, but with an interesting twist. Print out a poster of the mistress and enjoy the laughs you'll have with this hilarious game.
Food & Drinks
The most important part of any party is the cake. Order a beautiful white cake that reminds you of your wedding cake, but have the baker write "Just Divorced" on the top. It's a classy way to signify this new step in your life. Don't forget about the drinks—you'll need every cocktail known to man to help you celebrate.
Party Favors
Once the party has come to a close, it's time to say goodbye to your guests. As they're leaving, hand them party favors titled "Divorce Survival Kit" filled with individual shots, bubble bath, and a CD with your favorite break-up tunes.
Getting a divorce doesn't have to be the end of your life—it's just the start to a new beginning. Invite your friends and family to join you in your next phase of life with a celebration.
---
Order a cake from a local vendor!