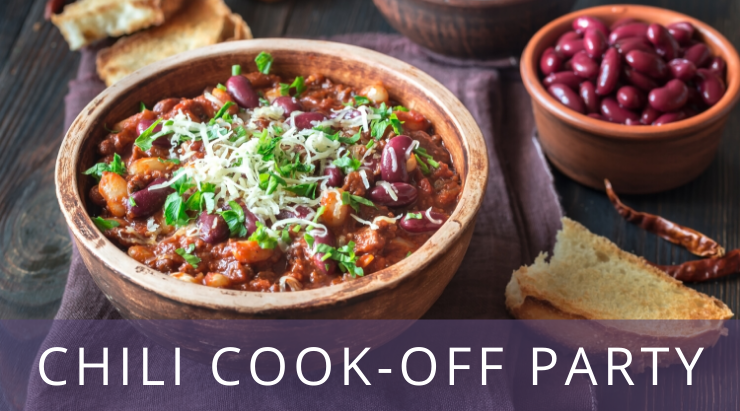 When the weather is too cold for comfort, nothing tastes better than a piping hot bowl of chili. Chili is a staple dish during the fall and winter months, and it's absolutely delicious. That's why hosting a chili cook-off is such a great party idea. Not only do you get to catch up with friends and family, but you get to enjoy lots of tasty chili in the process. Invite your loved ones over and get prepared for the ultimate cook-off!
---
Be Prepared
Since your guests will be bringing the food for this party, you just need to make sure you have all the equipment they'll need. Gather up a few power strips and extension cords so everyone can easily plug in their crockpots. You'll also need to provide plates, silverware, napkins, drinks, and a few extra ladles.
Start Cooking
Once everyone arrives, it's time to get the competition started! We recommend keeping each entry anonymous and labeling the chili with numbers instead of names. It'll be much more fun this way! You'll also need to have a voting system ready for you and the other judges, preferably one that's easy to follow like these chili cook-off voting ballots.
Announce The Winners
Once you've made your decision on the winners, it's time to award them. Have a few prizes to hand out like a set of serving dishes, engraved wooden utensils, or a trophy. The winners will love getting to show off their prize and holding onto it—until the next year, of course.
Enjoy great company and delicious food with an awesome chili cook-off party. We can't think of a better way to spend time with friends and family!
---
Get party supplies with a local vendor!