Who doesn't love a good party???
Between, great food, friends, family, entertainment, great music and lots of laughs, there isn't a better way to reconnect with the people you care about! Yes, parties can be stressful if you're the one planning them, but here at Wedding and Party Network we want to help relieve that stress by bringing you the best tips, trends, and inspiration for your top-notch party!
What's your party theme?
So, do you really need an occasion to throw a party? NO! Not really. If you can't think of a good enough excuse to throw a party, you should know that everyday of every month is actually a holiday! Somewhere in the world, someone is celebrating something fantastic! Do a little research for the day you're planning your party to get inspiration for your little shindig. (Sept. 12 is National Chocolate Milkshake Day – throw a 50's style ice cream parlor party)
Now that you have your theme or excuse to party – What do you think about decorations? Do you really need to spend the majority of your budget on party decorations? I wouldn't suggest it. Play off of the holiday or theme you have chosen and find a basic color scheme. Say your colors are coral and turquoise, use these colors in your balloons, streamers, table clothes and paper-ware. A few lanterns, banners and floral centerpieces will tie everything together. Simplicity is key! Don't go over board, your guests are there to mingle and have fun. Just keep your focus on the food and entertainment.
A good menu – equals a good party! So, once again, play off of your theme. You can reflect the color scheme in your food menu as well. Brightly colored fruits and veggies are always a hit – appetizers and finger-foods are a great choice too. It makes it easier for people to mingle and walk around with their plates and not be stuck at a table. When it comes to party food – variety is key! Not all of your guests have the same taste in food – so make sure you have different options for everyone to try. Cater to those of your guests who might be vegetarian or have food allergies by having the proper foods available.
As for desserts, you can stick with mini desserts by having small pastries, cupcakes, a candy buffet or ice cream bar. However, the party cake is what ties everything together! Your cake should incorporate the atmosphere and theme of your party all in one. After all, who doesn't love to cut into one of those big tasty, over-the-top cakes?!? Be ready for some "oooing and aaahing'!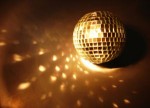 Entertainment – Don't stress, it might seem impossible to find the PERFECT entertainment to keep everyone happy. It's really not as hard as it seems. Fun activities and games are always a good idea – it keeps people mingling and moving which keeps things entertaining. The key to good entertainment is good music! Finding the perfect music will set the tone for the entire event. A great jazz band or steel-drum band will get  people on their feet. Go over the list of guests in your head and think about what the majority of your guest list enjoys to do – then mix it with your theme and Voila!
The keys to a good PARTY are:
P. Is for Plan. Planning your party ahead of time is Key. With a good plan – you can't go wrong!
A. Is for Action. Put your party plans into action – send invitations, send reservations and shop for supplies.
R. Is for Rest. Make sure you don't over do yourself – ask for help.
T. Is for Telling. Tell everyone about your party! Your friends and family might have creative ideas perfect for your event.
Y. Is for YOU! Remember that the party is planned by you, decorated by you, and hosted by YOU. So, you need to enjoy it too!
Relax and have fun – YOU deserve it!
This post is brought to you by Miami Party Caterers.
Not in Miami, FL? No worries, use Wedding and Party Network's handy party planning directory to help you find party caterers near you!