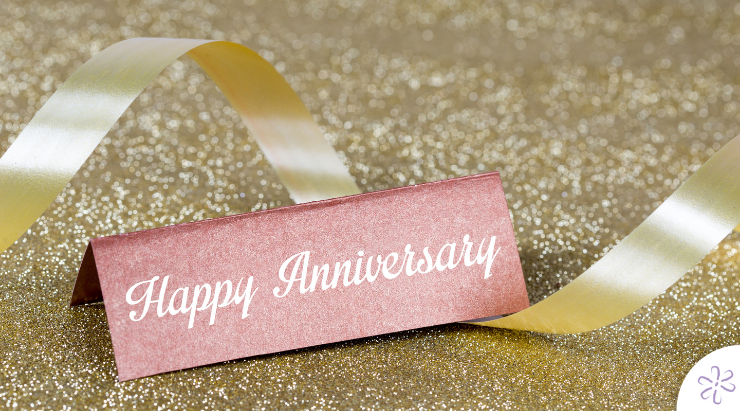 An anniversary is a huge milestone in a marriage—one worth celebrating. Whether it's been ten years, twenty years, or more, enjoy this time spent with friends and family. Throw a wonderful anniversary party filled with good food, good drinks, and lots of fun. Getting everything together can be a hassle, but don't let the details overwhelm you. Here are a few steps to help you plan the perfect anniversary celebration.
---
Pick a Venue
When choosing a location for your party, there are a couple of things to consider. Will this be a formal event and how many guests will be attending? If you're looking to have a lowkey get-together with a small guest list, think about having the event at your home or rent out a private room at your favorite restaurant. For a formal party with a larger crowd, rent a local venue, such as a hotel ballroom or a formal recreational space. Once you've nailed down the perfect location, send out invitations to your friends and family.
Food & Drinks
The most important part of planning your anniversary party is the menu! Keep your guests happy with a great selection of food and drinks for the occasion. Have your invitees RSVP so you can get a head-count for refreshments. Hire a local caterer to take care of all your food and beverage needs. If you're looking to satisfy your sweet tooth, order a cake from a nearby bakery.
Hire Entertainment
You can't have an awesome party without some music and entertainment. Amp up the fun by hiring a DJ or live band to keep the celebration going all night long. Make sure to give them your favorite anniversary songs to keep on rotation. You can also hire a photographer to document all the festivities. Ask them to set up a photo booth for you and your guests so you can take lots of silly photos!
Enjoy a fun-filled night celebrating this moment with friends and family. We know party planning can be overwhelming, but don't stress! These steps can help smooth out the process. Still not sure you can plan it on your own?
---
Hire a party planner today!