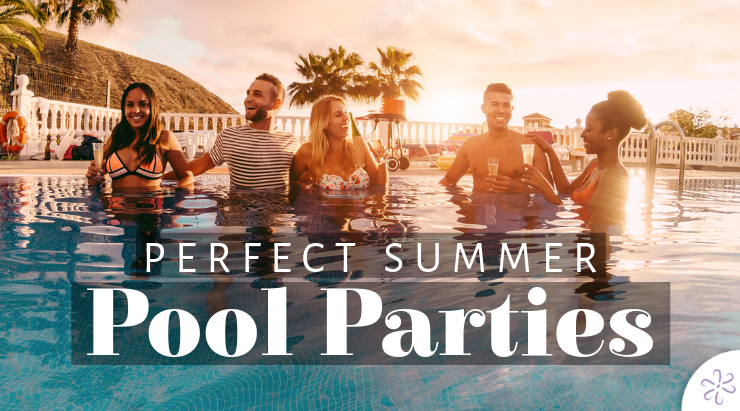 Hangin' by the pool is the perfect summer pastime and makes an even better party. Luaus and Fourth of July parties are always a great time, but we see these every year. Why not mix it up with some unique ideas? Check out these one-of-a-kind pool party themes:
---
Moroccan Riad
Decorate your outdoor space with lots of Moroccan-themed decor. Grab colorful pillows, hanging lanterns, and beautiful golden flatware. Serve your guests fruit platters, traditional couscous, and roasted chicken. Enjoy the night with some Moroccan tunes and belly-dance the night away!
80s Night
Bring on this 80s pool party with neon decorations, big hair, and jello shots. Invite your friends and family to come dressed as a famous singer or actor from the 80s. You can also set up an outdoor TV screen and play some throwback 80s MTV music videos for everyone to enjoy.
James Bond Party
Yes, you read that right—Bond, James Bond. Pick up water guns and sunglasses to give to your friends and family when they arrive. Decorate your food table with poker chips and cards and have plenty of martini glasses to go around. Your guests will feel like they're in the movie Casino Royale!
---
Ready to order party supplies?