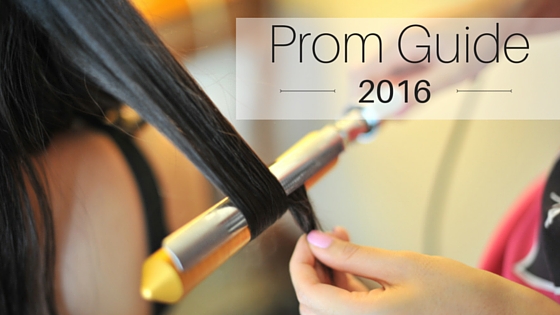 Dance the Night Away at Prom 2016
School is nearing to a close and many girls have only one thing on their mind: prom! It's the perfect event to end the year with and for your first prom, getting ready is half the fun.
No matter the age, a first prom is extra special for any high school girl. There's plenty to think of when it comes to deciding on a dress, getting the perfect makeup or finding a place to eat. Planning ahead with this prom guide will take the pressure out of the big day so you have more time to focus on the party!
Finding the Dress
The dress you wear to prom is unarguably the main focus leading up to your night of dancing. Style and color trends change each year, and for 2016 you can look forward to two-pieces, florals and prints. But don't worry about going over the top for your first prom with a dress that costs hundreds of dollars — save that for your senior year when going out with a bang! Consignment shops and online retailers are the way to go.
Look through the vendors in your town on Wedding and Party Network to find a shop near you. Skip the hassle of driving all over town, or even hours away, to find the perfect prom dress for you and browse in peace with confidence.
Time to Get Glam
Your dress is hanging in your closet with shoes to match and now it's time to find the makeup to pull the look together. If you have all the right supplies sitting in your makeup bag but not the skills, fear not. A trip to a department store is the easy solution.
Many department store makeup counters will demonstrate product usage for free or show you how to match colors. It's a quick, inexpensive way to learn how to pull off the elusive winged liner or find what eyeshadows look best with your eyes. And at the end of the day, if you still can't get the hang of all those powders and brushes, make an appointment with the makeup artist!
Don't Forget the Food
Reservations, reservations, reservations! On prom day, large groups of high school kids will all be out at the same time trying to find a place to sit down for some grub. A few weeks beforehand, call your favorite restaurant to make a reservation for the number of party-goers in your group.
Can't decide on a place to go? Sushi bars tend to offer large grill areas that seat several people so you and your friends won't get separated. Take it one step further with a catering service and have a before-party at your house!
Don't let your first prom be full of chaos and last-minute problems. In the weeks leading up to your dance, taking these precautions are sure to keep things hassle free!