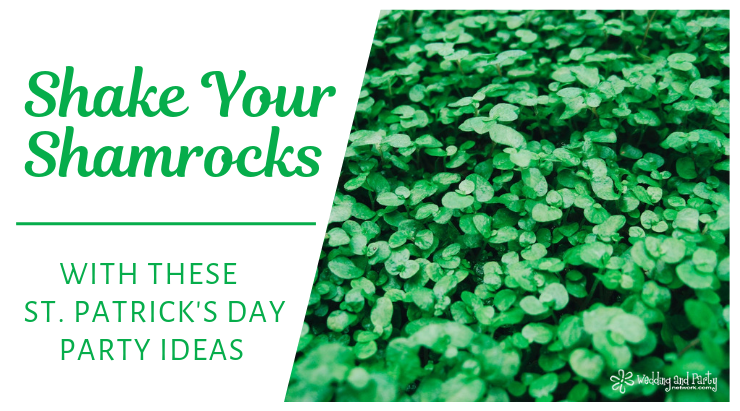 St. Patrick's Day is right around the corner and what better way to celebrate than by throwing a party for the occasion! Not sure what you and your guests could do for the party? Then check out these fun themed activities and ideas to make your party stand out.
1.  St. Patrick's Day Photobooth
This activity is great for kids, teens, and adults! Have a blast with your friends and family and take some cool photos while you're doing it. For an added touch, your guests can make their own DIY props.
via GIPHY
2. Fun Party Food
Serve your guests some great Irish food like hot pastrami sliders and classic Reuben dip. They will be delighted to celebrate the holiday with their taste buds! For extra fun, set up a cookie decorating station and create your own leprechaun's, pot's of gold, and more. Make it a competition and give out a party favor to the winner.
via GIPHY
3. Themed Decorations
If you're not sure how to decorate for the party, we've got you covered. Use green balloons to create shamrock decorations! You can also make your own pot of gold by putting gold chocolate coins in a black bucket and make a rainbow out of different colored streamers that lead into the pot of gold.
via GIPHY
Have fun enjoying the holiday with your loved ones by hosting a party they won't forget. Not sure where to get party decorations?