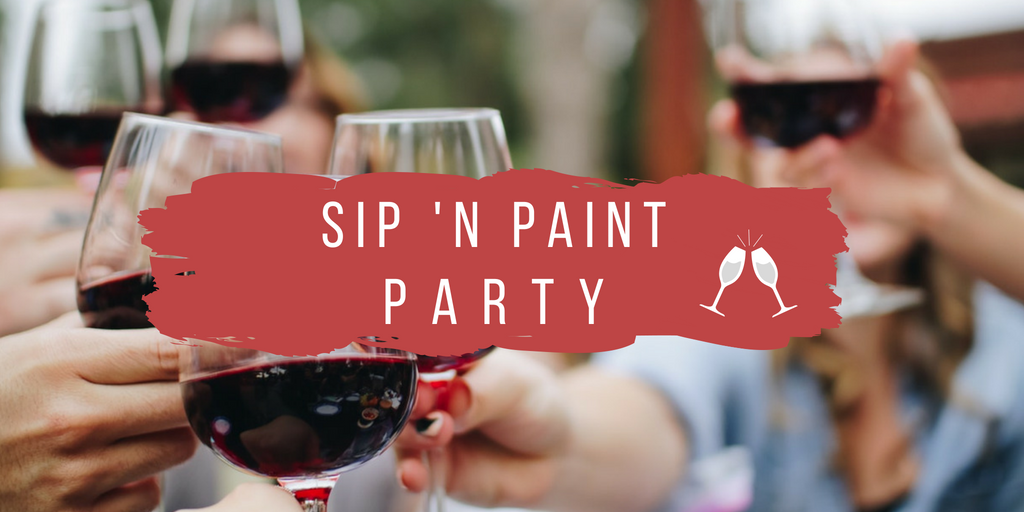 Get a taste of your artistic side (and your favorite alcoholic beverage) by participating in a sip 'n paint party! A sip n' paint party would be great for a birthday party or just if you're simply wanting to kick back and let loose with your friends! Take a look at our tips to help get this paint party started!
You have a few options with this paint party. You can either book a private party at your local painting studio or host your own. These days everyone is all about the DIYs because you have more freedom to do what you want. If you're wanting to put in as little effort as possible, going to an actual painting studio would be best for you. DIYs can be so much fun because you get to add your own little twists to things and also save your money! You will have the flexibility to do whatever you please if you host this party yourself. Whether you're hosting this paint 'n sip party at your house, or booking a party at a studio, we have just the tips you need!
Important Supplies for a DIY:
First things first, painting can be extremely messy, so make sure you have a plan before everyone dips into the paint. Also, keep in mind that most of your guests will be painting under the influence, so get your tablecloths and paper towels ready! Place plastic tablecloths on every table and also lay down sheets all over the floor in case someone decides to take out all their stress on the canvas. Provide canvases, paint brushes, and paint palettes. Make sure to provide plenty of paint as well as plastic cups to wash off the paint brushes. 
Bringing Out Your Inner Artist:
Creating art doesn't always come naturally for people, so get your new artist feeling confident. Some tunes and your favorite beverage will do the trick. Prepare a playlist to set off the right mood. Whether it's spunky and or mellow and chill, you should have a playlist prepared. You could provide wine, cocktails, beer, or you could even make it a BYOB event. We advise going with the BYOB plan because it's cheaper and everyone can bring their own personal favorite. If your guests aren't sure on what to paint, make sure to have several options and ideas for them. They can also look up videos on YouTube on step-by-step directions on how to paint their desired painting.
Painting Class at a Studio:
There's no shame in letting someone else deal with the dirty work of throwing a party for you! If you want a party that is more structured and that'll run as smooth as possible, then find your local paint studio! Having someone else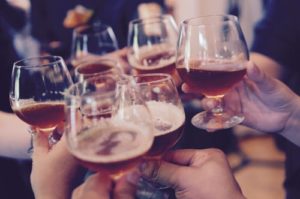 teach the class and to make sure you create a masterpiece will be a lot less stressful for you. You can create your painting in peace without having to actually host a party yourself.
The Perks of Painting at a Studio:
Instead of having to buy all the supplies such as sheets. tablecloths, paint, and paint brushes, they will all be provided for you. Depending on the studio you go to, you will either have to bring your own beverages or they will provide them. The artist will also have a certain theme and design for you to create, so you won't have to worry about providing different painting options. Even though you don't have as much freedom as you would at a DIY, you are bound to create a masterpiece with the help of a real artist!
No matter which option you go with, this will be a great way for you and your friends to connect and see each other's artistic abilities. You get to create artwork and sip on your favorite beverage all in one. You just might even create something that could be the newest addition to your gallery wall at home! Sometimes, all you need is a little bit of liquid courage to bring out your creativity! Remember to have fun and know that you're not creating fine art, you're creating fun art!