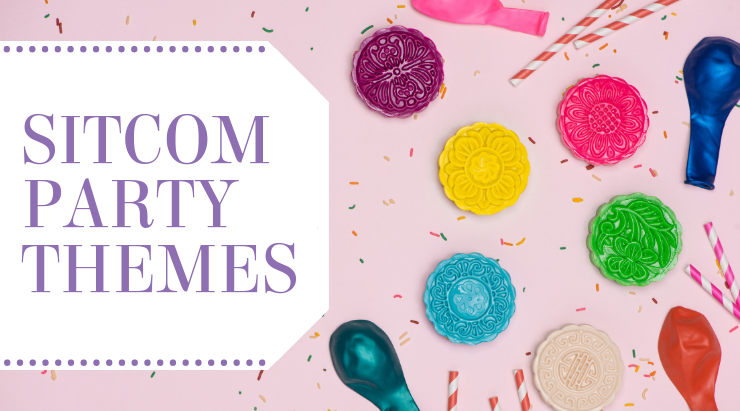 There have been many iconic sitcoms over the years from classics like Seinfeld and How I Met Your Mother, to current successes such as The Big Bang Theory and Modern Family. Everybody has a sitcom they love to watch again and again, so why not throw a party based on your favorite? We've picked out our top three to give you a few ideas.
---
Parks & Recreation
This TV show is full of laughter and smiles—not to mention Amy Poehler's spot-on portrayal of Leslie Knope. For this party, set-up the venue to look like The Snakehole Lounge with an array of drinks and of the course bottles of Snake Juice. Have a waffle bar for your guests to make their own waffles—don't forget to provide plenty of whipped cream. For a fun activity, put your own spin on the classic Pin the Tail on the Donkey and have a Pin the Mustache on Ron Swanson instead.
The Good Place
The Good Place is a modern sitcom that is about to release its final season. If you love this show as much as we do, throw a season premiere party and watch it with your friends and family. Make sure you have plenty of frozen yogurt and shrimp cocktail on hand, with margaritas to wash it all down. Print out a banner for decoration that reads, "Welcome! Everything is fine." If you want to amp-up the fun, play a drinking game where you drink every time someone says, "Ya basic," "Forking," or anytime Tahani name-drops a celebrity.
Friends
Friends is arguably the most iconic and successful sitcom of all time (at least we think so). It's the perfect party theme for any die-hard fan. Invite your guests to come dressed as their favorite character with any recognizable costume like Phoebe's Halloween Supergirl costume or Joey when he wore all of Chandler's clothes. Set-up a foosball table and host a tournament—may the best team win! Include a coffee bar with pastries available for your guests to snack on and gather around the couch for some quality time together.
Enjoy celebrating a special occasion with a party themed after your all-time favorite sitcom. Take a few of our ideas and have a blast with your friends and family.
---
Find party supplies with a local vendor!