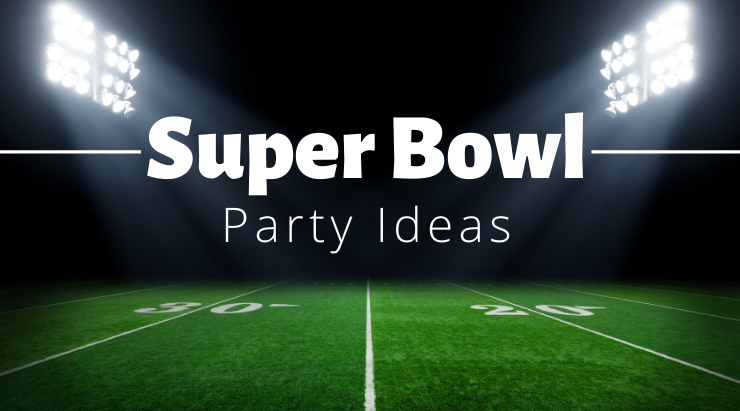 The Super Bowl is almost here and you know what that means—it's time for a party! Kick off the game with your friends and family and lots of good food. No need for invitations for this get-together—just tell your guests to come over on February 2nd to watch the game. Need a few ideas on how to host a Super Bowl party? Check out our favorite Super Bowl party tips!
---
Bring Out The Food
You can't have a Super Bowl party without a boatload of food. Grab all the chicken wings, chips and dip, potato skins, pizza, and sliders you can find. Make sure you have plenty of food for everyone to enjoy throughout the game. If you're looking for a more affordable option, ask each guest to bring a finger food, and you can focus on providing the drinks for the party!
Tackle The Decorations
Get your home ready for the big day with football-themed decorations. We're talking everything from football banners, to NFL dinner plates, to Super Bowl streamers, and whatever else you can find. More interested in decorating for your favorite team? Check out all the great party gear for your NFL team with a local vendor!
Get Ready For Halftime
You can't have a successful halftime without a few party games to pass the time! Our favorite classic game is Paper Football. All you need for this game is lots of paper and a tabletop. Pit your friends against each other for a little friendly competition and have a Paper Football tournament. The winner should receive a prize, like a DIY Super Bowl trophy!
It's time to huddle-up with your friends and family for the biggest game of the year. Don't fumble this up—just have a good time and enjoy the game!
---
Need party supplies? Find them with a local vendor!