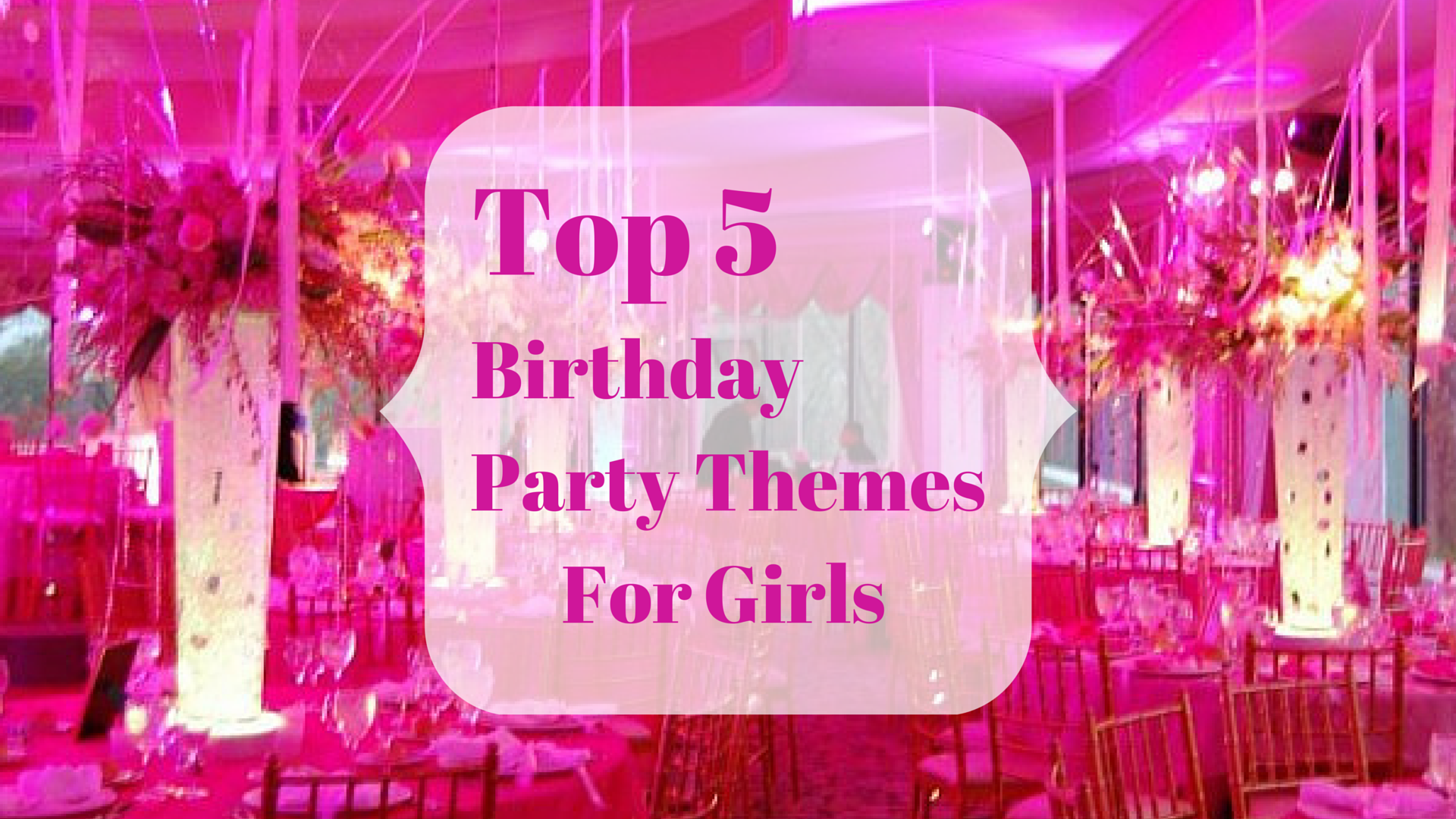 If you're beginning the research for your special girl's birthday party, here is a helpful shortlist of five themes to choose from that can take your celebration to an extra special level of girly sweetness.
Tea Party: If you're somebody who loves entertaining, this is a good one to throw at your house. Not only will you save money on a venue, but your birthday girl can have an intimate place to celebrate with her friends.
Center this theme around pastel colors and the basics of any tea party: tea pots and tea cups, finger sandwiches, and yummy desserts. Set out foods such as grapes, crust-less pb&j sandwiches, cupcakes, and don't forget the tea. Have the girls dress up and wear little crowns and feel like royalty at tea time.
Vintage Girl Superhero: It's pretty awesome when a little girl wants to be a superhero for her birthday. What makes this party vintage is channeling the classic superhero look—think comic book style with lots of pink and blue accents. Your superheroes can even wear matching pink tutus under their capes if they want. It's pretty simple to make your own tutu with tulle and ribbons so that each girl can wear them at the party and take them home as your party favors.
Pajama Party: Girls can either wear their own, or you can have matching sets for the kids to change into once they arrive. For the party area, create a 'sleeping area' complete with either one big pallet or multiple small ones laid around the room. Use paper lanterns, cute pillows, or stuffed animals to dress up the sleeping area. Making this party a brunch would be perfect so you could serve mini donuts, fruit, cinnamon rolls, or muffins as easy treats.
Country Fair: Wildflower arrangements, homemade pies and cakes, fair games are all great options for a fair themed party. There are so many cute and fun ideas to make kids feel as though they have spent the afternoon at the fair. Farm animals can also make an appearance at this old-fashioned party if you have friends who have access to a few that the kids can pet and feed.
Garden Party: With spring in the air, this is the perfect time to take advantage of all of the options at your local garden center. Buy terracotta planters, soil, and whatever flowers or seeds for the kids to plant together. Provide everyone with little hats and tools and fill the backyard with a long table as a work station with planting options laid out for them to choose from. Let the kids be creative tuning their gardening skills. Break for cake and ice cream and allow time for the kids to show off their work to each other.
Whatever theme you choose to go with, your little one will love it no matter what. Don't forget to send us your party photos at social@weddingandpartynetwork.com.