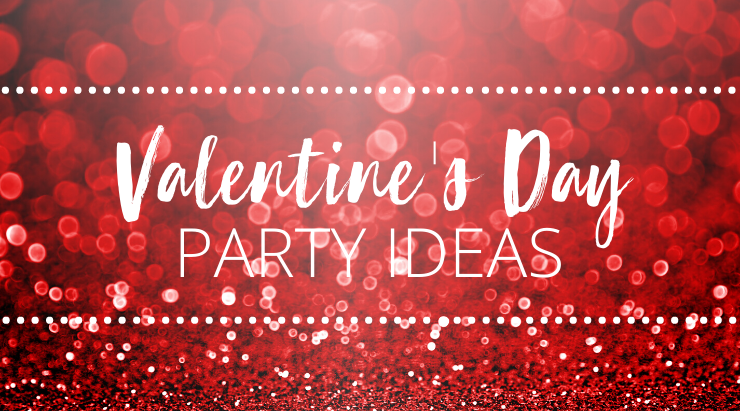 Valentine's Day might be the perfect day to go on a date, but this year consider making it a group event and host a party so all of your friends can enjoy it together! It can still be a romantic evening with plenty of sweets and festivities. Try out these ideas for a unique and fun party!
---
Kissing photo booth
What's a party these days without a photo booth? Set up a kissing booth with a camera or tablet, or let your friends use their phones, and pucker up!
Decorate your backdrop with cutout lips and hearts and don't forget the props. Feather boas and hats are always perfect for photo booths. Get your pets in on it too and have your dog or cat share some kisses too!
Decorate some cookies
Set up a cookie decorating station to involve guests in the food spread. Prep with plenty of sprinkles and icing for the cookies. You can all make heart-shaped cookies or go with the classic kind and see how creative everybody gets. Bonus points if you turn it into a competition!
Hand out favors
Take it way back and put together favors for your guests. Include handfuls of chocolates and candies, and if you want to spice it up for the adults, add in mini bottles of wine or champagne.
Don't forget the drinks
You can't have a party without punch, but this Valentine's Day get extra with it and add in edible glitter! Valentine's Day is all about sparkles, so edible glitter will really give some extra 'oomph' and create a beautiful centerpiece. Bottom's up!
Try a costume contest
Christmas is the time for ugly sweater parties, but Valentine's Day can go the same route! Have guests create their own ugly Valentine's Day sweater or outfit and see who can come up with the whackiest idea.
For even more fun, invite couples to come dressed as iconic couples from pop culture. Think Rose and Jack from Titanic, Baby and Johnny from Dirty Dancing, or Vivian and Edward from Pretty Woman!
Enjoy the holiday with your loved ones by celebrating Valentine's Day with our party ideas!
---
Looking for party decorations?