Nothing is more important than a first impression. And whether arriving at your wedding, meeting an important client at the airport or picking up your date for the prom, the best first impressions begin a classy, stylish limousine. It immediately sets a high-class tone and invites your guest to enjoy unprecedented luxury. So if you want to make a stellar first impression in the Akron, OH area, contact Thomas Limousine!
Impressive 52-Vehicle Fleet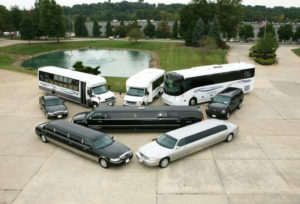 The key to finding the limo you want is in having a variety of options from which to choose. Are you trying to transport a large group? Check out their 41-passenger bus, complete with all the amenities. Or maybe you want an intimate space for you and your significant other. There are multiple choices to meet your needs. You could rent a 2-passenger sedan, a gorgeous Toyota Avalon, or even a more spacious and roomy SUV.
With over 52 vehicles in their fleet, they can meet most any of your needs and their service is sure to exceed your expectations. They have the timeless stretch limo in a variety of colors, limo buses in a multitude of sizes and an impressive minivan for anyone looking to travel with a handful of companions.
Over 42 Years of Service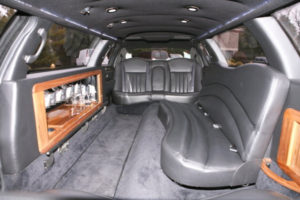 Thomas Limousine has been operating since 1972. It changed hands in 2005, but has maintained and improved the service and selection its customers had come to expect. That kind of longevity is a testament both to the company's commitment to service and its attention to detail. Running a successful business is about more than just having the proper tools, it also requires unfettered customer service. The women who own this company understand that, and if you've been looking for a limo service that can offer more than just an impressive fleet, you've found it.
They also have affiliates around the world to meet your needs at home or abroad. Each of those affiliates are NLA members, they have been interviewed, their references checked and they've even done mystery rides to see if the references stand up to the actual experience. When you choose this limousine company, you are choosing people who are invested in looking out for you no matter where you are.
If you're looking for a classy, stylish limousine company with a huge fleet and amazing 5-star service, you're looking for Thomas Limousine!