A gorgeous and well-crafted bouquet can be a magical addition to an already fairy tale day. And no decor has the versatility to help you realize your vision quite as well as beautifully designed flowers. There's no question that your florist has a large role in your wedding day. Don't you want the best available?
If you're in the Northampton, PA area, you want Bob's Flower Shop!
Timeless Beauty
Flowers have been used as wedding decoration for as long as there have been weddings, and a talented florist can make the venue of your choice the most beautiful location you've ever seen. Floral accents, magnificent centerpieces and maybe even a delicate floral crown for the bride and bridesmaids, when it comes to the designs you'd like to see, your imagination is truly the limit!
And there's no question that Bob's has the talent as they have been given the honorable distinction of being named Business of the Year. But the team at Bob's knows that happy customers don't come from talent alone. That's why they commit themselves to top-notch customer service as well!
Personal Service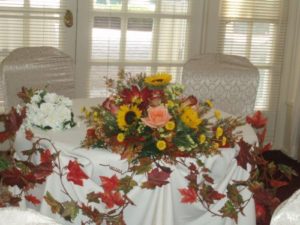 When you meet with the design team, it's their job to take your dreams and turn them into reality. Have a favorite color or flower you'd like to use? They believe the flowers in your hand should express your personality as much as the dress you wear down the aisle. That means they take the time to listen to your desires and wants. These men and women work with you every step of the way to ensure that you get exactly what you want, exactly how you want it.
And it's not just weddings! Bob's is a full-service florist and will meet all your floral needs.
So if you're in or around Northampton and are looking for a florist to decorate your wedding the right way, contact Bob's Flower Shop!