It's all in the family with McConnell's Catering Service. Run by three generations of McConnells, this business creates the perfect meal to complete any special event.
The Nashville, Tennessee catering company began as a bakery in 1935 by Alton Ewing McConnell and in less than 20 years, he expanded his services. Today, his son Charles and grandson Phillip run the business, catering to the Tennessee Titans and the Country Music Awards.
The McConnell's don't restrict themselves to large names, however. Small gatherings are also at the top of the McConnell's customer list, and the family will customize a special menu for anything–from a simple wedding to corporate events.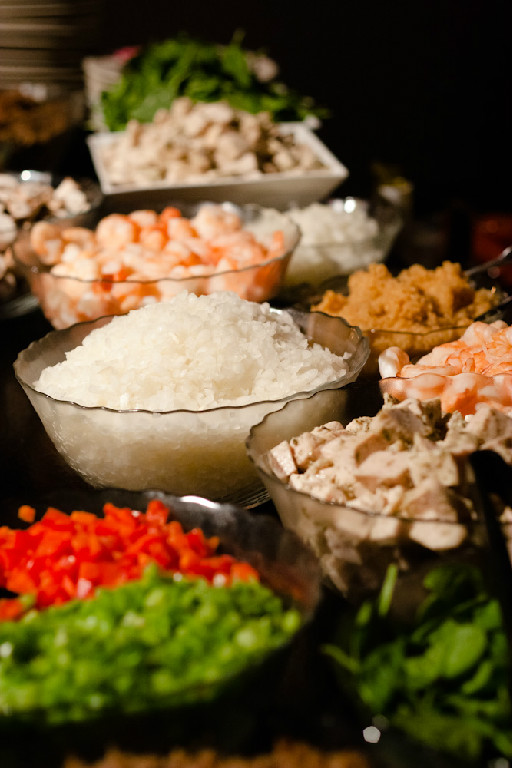 There's a dish for every palate in McConnell's extensive menu. Have a family of meat-eaters? Their steak dinner includes New York strip steak that is grilled on location to provide the freshest meal for your event, complete with salad, a baked potato bar and desserts. The roast beef comes  with delicious fresh roasted turkey, squash casserole, pies and cobblers. While these entrees can complete an elegant wedding or upscale party, there are also more casual options. Catfish or a grill out menu with hot dogs and hamburgers can add a final touch to any Fourth of July get-together or family reunion.
If a vegetarian plate is more your thing, McConnell's can whip up plenty of greens and other side options to satisfy the taste buds. Additional entrees include shrimp, clams and oysters, and even choices such as pasta salad, grilled vegetable medley and marinated asparagus are available.
Just looking for a simple night of fun? There's a cocktail menu for that. McConnell's serves up pasta bars, crab cakes, cheese displays and assorted sweets for those special occasions that may only call for finger foods or something quick. No matter the celebration, this family owned business has a selection of goodies that will hit the spot.
According to one client, the McConnell's family recipes set them apart from any other restaurant in town. "Being one of the most experienced catering companies in Tennessee is just one reason I love McConnell's catering. They know what they are doing! They are one of the hardest working teams I have ever seen and they work so hard to ensure their clients are happy. McConnell's is special in that it is a strong, family run business with great work ethic, morals and values."
When you need options and good quality, McConnell's Catering Service, and their three generations' worth of experience, ensures a delicious meal to kick off your event.