There's nothing like the moment in which you stand with your fiance, hands clasped while you stare deeply into each other's eyes and publicly proclaim what your hearts and souls already know: you will be joined together, forever. This instant in time is profoundly special and magnificently unique.Everything should be perfect.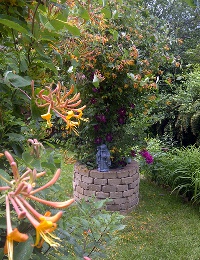 The location has to be gorgeous, the ceremony must capture the love you share and the officiant needs to be professional and deliver her lines flawlessly. If  you're planning on getting married in the Chicago area and want all of this and more, you need to contact IL Wedding Officiant, Rev. Pamela!
Wedding Officiant and Gorgeous Venue in One
Rev. Pamela isn't just an excellent wedding officiant, she also lives in a beautiful and historic home known as Pine Manor, built in the 1920's straight from the Sears Catalog! This magnificent home features a bridal suite, home cooked catering and impressive fireplace and backyard garden which are both perfect locations for your ceremony. Pine Manor offers an intimate, home-style elegance perfect for a small guest list of 30 or less.
Rev. Pamela prides herself on providing a beautiful alternative to a more typical wedding venue that also helps the overall wedding budget. Because she can bundle officiant services and venue together, she is able to offer prices you will love!
Officiant to All Lifestyles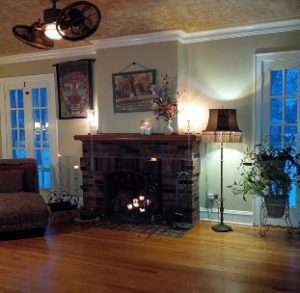 There's no need to ask if Rev. Pamela officiates same sex marriages, the answer is a resounding yes! Same sex marriage has been legal in Illinois since 2013, and Rev. Pamela has embraced it from the very beginning. She has experience meeting the unique needs of same sex couples and is excited to meet you and your partner.
And don't forget about those wedding packages. Rev. Pamela has many different packages available that range from as little as $225 to as much as $3500, and the $3500 package is greatly discounted. If you choose that package, you are getting a $5160 value for only $3500. Each package also includes a 20 minute photo session of you and your guests!
So if you are looking to have your wedding in Chicago or the Chicagoland area, contact IL Wedding Officiant, Rev. Pamela to help make the most important day of your life a memory you will cherish forever.