Renting a limousine is always a fantastic idea. The luxurious interior provides every comfort, and the extras and amenities are almost unlimited. But even better than a standard limo is a custom job that has been designed to cater to your every need! Where can you find this kind of impressive transportation option? If you live in the Chesapeake or Hampton Roads, VA area, you need look no further than Legacy Limousine Services!
Limousines Make Any Event Better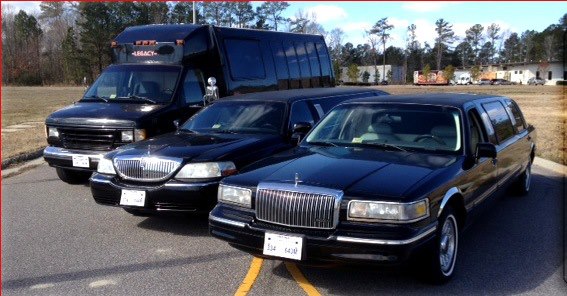 Are you planning a big night out for Valentine's Day? Your significant other will be blown away when a beautiful limo pulls up, the chauffeur steps out, opens the door and reveals you sitting in the back. And there is no better way to spend time with your love than snuggled up while someone else drives you through town.
Are you weighing the options for your wedding? A stretch limo would not only get you to the church on time, but it could carry your entire wedding party as well! And you won't have to worry about those mischievous friends and family members decorating your personal vehicle. And since they'll be decorating the limo, you won't have to worry about clean-up!
Looking to take some friends out on the town? A limo party bus is just what you need. These spacious vehicles are just as they sound, a party on wheels! And don't think the luxury is compromised because of the larger space. The Legacy Titan party bus has everything you could want as well as a whole host of things you might not know you want until you experience them. The decision of whether or not to rent a limousine is an easy one, and so is the choice of where to get it.
Only the Best
Legacy knows everything there is to know about limousines. That's because they not only rent them, they also design, engineer, renovate and customize luxury limousines for both private individuals and companies. Chris Johnson, the CEO and founder of Legacy, has over 16 years experience in engineering and design. All of the limos they use are custom designed to be the best limos available. Superior customer service and attention to detail have always been and will always be the cornerstones of the Legacy brand. Only the best for Legacy customers!
There's no reason to wait. Whether it's for your wedding, prom, Valentine's Day or just for a fun night out on the town, you want Legacy Limousine Services!