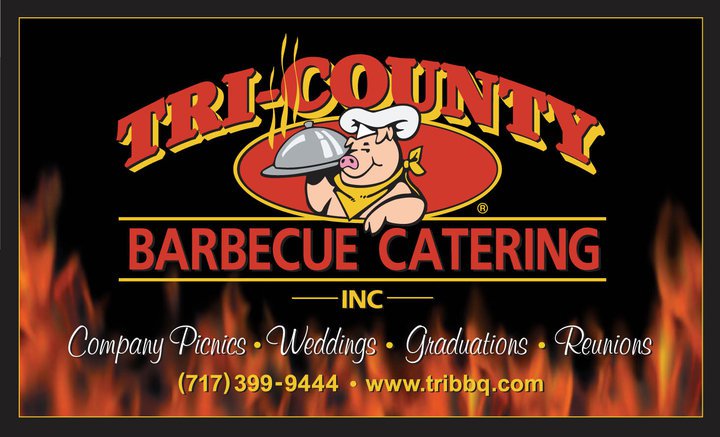 If you want your party or wedding reception to be filled with satisfied, well-fed guests, you'll want to invest in a quality caterer. There's no better way to ensure the food will be hot, fresh and mouthwateringly delicious. And talk about service! Good caterers don't just drop the food off. Instead, they do all the set up, all the serving and let you spend your time doing the important things, like eating. So if you're in the Lancaster, PA area and looking for a caterer to make your wedding or event a roaring success, you're looking for Tri-County Barbecue Catering!
The Best Food in Three Counties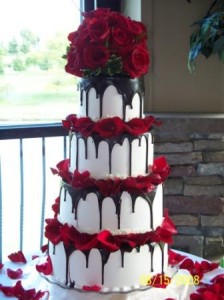 When you want delectable food made with the finest ingredients, accept no substitutes! Tri-County uses only Angus beef so you know you're getting the best. And don't think that just because they specialize in barbecue that they don't offer more refined options as well. They not only offer roasted ham, chicken and certified Angus beef, they can also provide vegetarian lasagna, flounder stuffed with crab and many other main course options.
And they can make your wedding cake! That's right, through Linda's Cakery, they can offer you professional wedding cake's from a bakery that has a passion for making cakes taste as good as they look. They work with every client individually to create unique and delicious wedding cakes with great attention to detail.
Wedding and Event Rentals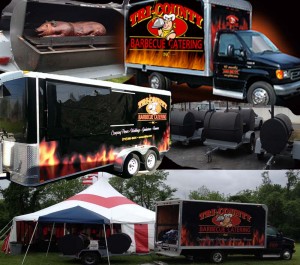 When you use Tri-County, you have access to more than just food. They also have tents, chairs, tables and more available upon request to shore up any equipment needs you may have. And if you're concerned about finding a tent big enough, don't worry. They've got everything you might need with over 19 different tent sizes. They've also got chairs in different colors to meet your decorating needs, and if you think the weather could get nippy, they can even set you up with butane heaters!
There's no need to worry about where you'll find the items you need or how you're going to feed all your guests. Tri-County Barbecue Catering guarantees they'll do it right!