You may think that all limousine companies are the same. And who could blame you? There's little on the list of available services to distinguish one from the other. Of course, the limo's themselves offer a world of variety, but if multiple places carry the limo you want, how do you decide?
Like any other business, what truly sets these companies apart is the quality of service you receive. If you are renting for your wedding, a night on the town, a trip to the casino or even to entertain a corporate client, you can't afford and shouldn't have to settle for less. Well, worry no more. After you learn a little about AVision Limousine Services, you're sure to agree that they are the only limousine service you need to call in the Dallas, TX area!
Service You Can Rely On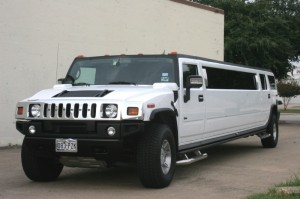 The first step in limousine service is flexibility. Yes, it's nice when your night runs like clockwork and all your guests and events perform exactly when and how they should, but when is that ever the case? Someone is always running late or something gets postponed, moved up or cancelled. And that's okay! Whatever the problem, this company has got you covered.
AVision prides themselves on service flexibility. Each of their chauffeurs is highly trained to not only meet your needs as planned at the start of the night, but to troubleshoot any problems that arise so that every moment passes as effortless and smoothly as possible.
Limousine's You'll Love
Of course, a big part of good service is having what your customer wants. That's why this company has a huge fleet of limos sure to tickle your fancy. Are you scouring the internet looking for a gorgeous H2 Hummer? You'll find it here. Now, did you want that in the white or the black? They even have the larger model that seats up to 20 passengers!
But maybe the Hummer isn't your preference. Perhaps you have a burning desire for a Cadillac Escalade that seats up to 18 passengers? Or, if you're into the more traditional look, how about the black Lincoln accommodating up to 10 of your closest friends? If you're looking for choice, you need look no further!
AVision Limousine Services is the only call you need to make if you're looking for great service and a great night!