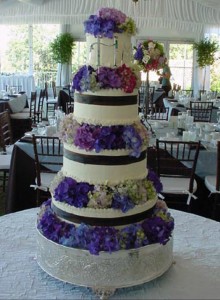 Attention brides in Virginia! Are you in the Williamsburg, Richmond, and Newport News areas? Really? Ok, so count yourself lucky. Now you can stop worrying about finding the perfect wedding cake for your big day.
Why?
Because you have at your fingertips – Wedding Cakes by Charlie.
Swoon-Worthy Wedding Cakes? Pictures, Please.
I like to see myself as a level-headed girl who is a careful planner and weighs all my options but I'll admit I got absolutely giddy seeing the variety of wedding cake styles possible here. This is seriously a look-no-further situation. Not only does business owner and baker Charlie have the skill and artistry to create the cake of your dreams, his work simply speaks for itself.
I could go on and on but I really recommend just trotting over to the website's gallery. It is bursting with pictures that are simply enchanting. Modern, classic, big, small – whatever you want. Charlie has you covered.
Flavors For Your Fairytale Day
Imagine that first bite your soon-to-be husband will be carefully (you hope) offering up on a loaded fork. You share it together so that first sweetness is something you want to remember. Make it count!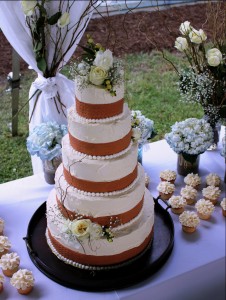 Pick your favorite or choose to mix it up with something new paired with a classic. Try a lemon cake with sweet apricot filling or classic chocolate with refreshing mint. Can't choose? No problem. Each layer can be a different favor. Oh, the possibilities.
One bite and beautiful butterflies will be dancing around your head. Well, maybe that's your perfect guy sharing that spotlight with you, but hey, delicious cake can help make your storybook dreams happen too.
Hello, Dream Wedding Cake. Nice National Recognition!
Oh, and a bunch of awards speak pretty loudly as well. No kidding. Bride Magazine, Wedding Wire – these are endorsements from trusted wedding industry leaders so color-me-impressed. And local brides voted them 2013 Best of Weddings which means happy brides in your area concur – this is the place.
If only I was getting married in Virginia. Destination wedding, anyone?
Check out Wedding Cakes by Charlie to start getting fantastic wedding cake ideas for your sweet day.