PHOTO CREDIT: darbycreektrading.com,
If light, bright, and delicate isn't quite your style, you've come to the right blog! This wedding theme is full of bold colors that pack a punch. This dark and moody feel will make your wedding unique and romantic!
Flowers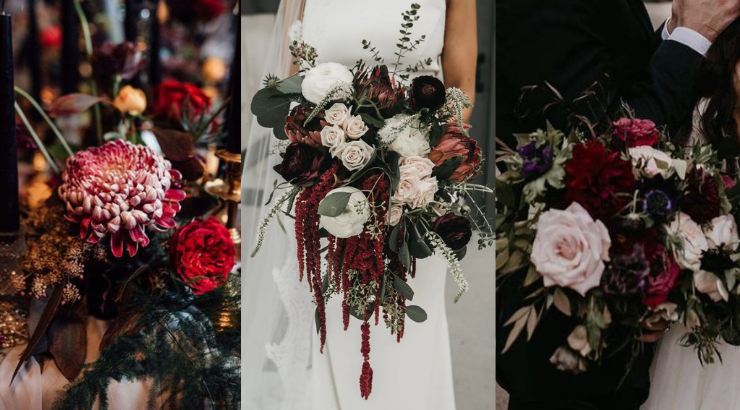 PHOTO CREDIT (LEFT TO RIGHT): maeandcocreative.com, langfloraldesigns.com, rlovefloral.com
Bold and beautiful flowers will stand out against a white wedding dress. They make for incredible photos and are a definite showstopper!
Dresses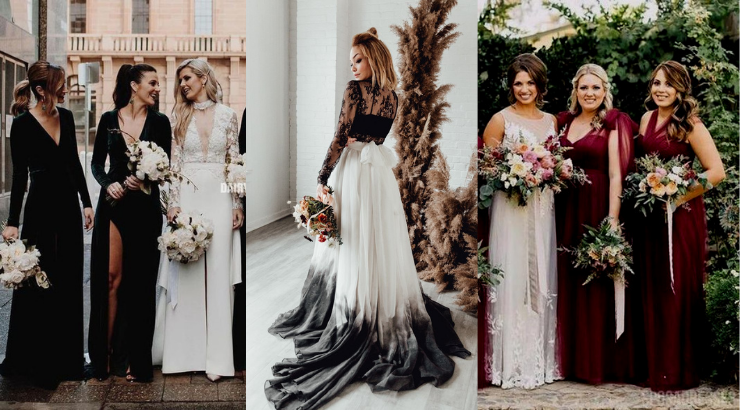 PHOTO CREDIT (LEFT TO RIGHT): dairybridal.com, sweetcarolinestyles.com, sposadresses.com
While you want the ones standing next to you to look beautiful, it's important for you to stand out! Your wedding gown will do just that when you pair it with dark and moody bridesmaid dresses.
Table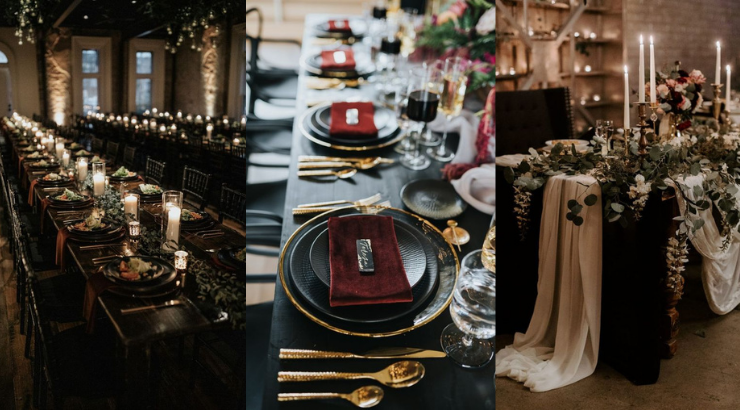 PHOTO CREDIT (LEFT TO RIGHT): nashvillebrideguide.com, weddingchicks.com, ruffledblog.com
These table settings add a whole new level of fancy to your reception. It's the perfect choice if you're a fan of candlelight!
Cake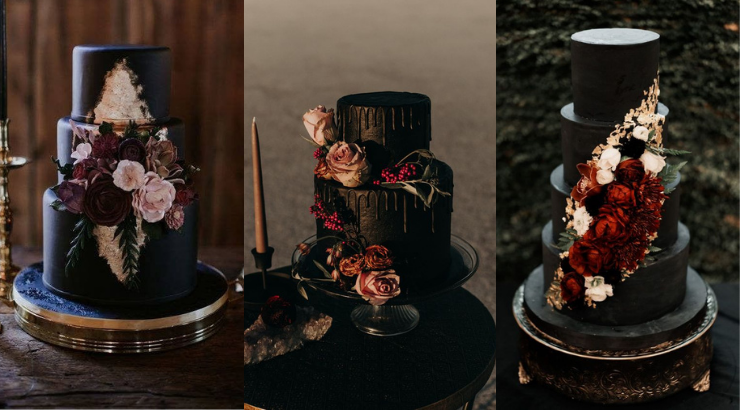 PHOTO CREDIT (LEFT TO RIGHT): buzzfeed.com, hellomay.com.au, bridesofnorthtexas.com
A wedding cake is one of those details you get to have fun with! These cakes are to die for—in looks and taste!
Altar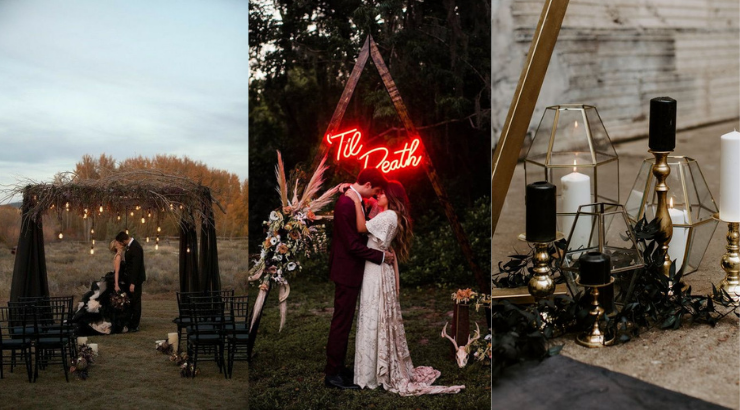 PHOTO CREDIT (LEFT TO RIGHT): Priscilla McCuen, NeonDecorLovers, ruffledblog.com
These stunning altars create a moody, dreamy feel that will be unforgettable for your wedding ceremony. It also makes for the perfect opportunity to add a neon sign!
Invitations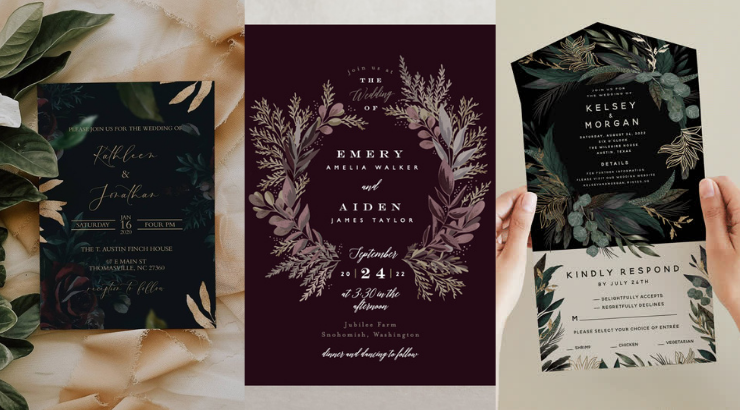 PHOTO CREDIT (LEFT TO RIGHT): brooklynpaperieco.com, minted.com, minted.com
Dark backgrounds are the perfect way to make words pop! This style is easy to read and beautiful to look at.
Dark, moody, and romantic is a unique style that's memorable and gorgeous. For more wedding ideas and tips, follow us on Instagram and check out our Pinterest boards!