It's time for another wedding inspiration blog, and this time we're showing you our favorite altars for your dream wedding! Grab your notebook and get ready to envision because we've got some beautiful ideas in store for you.
Modern A-Frame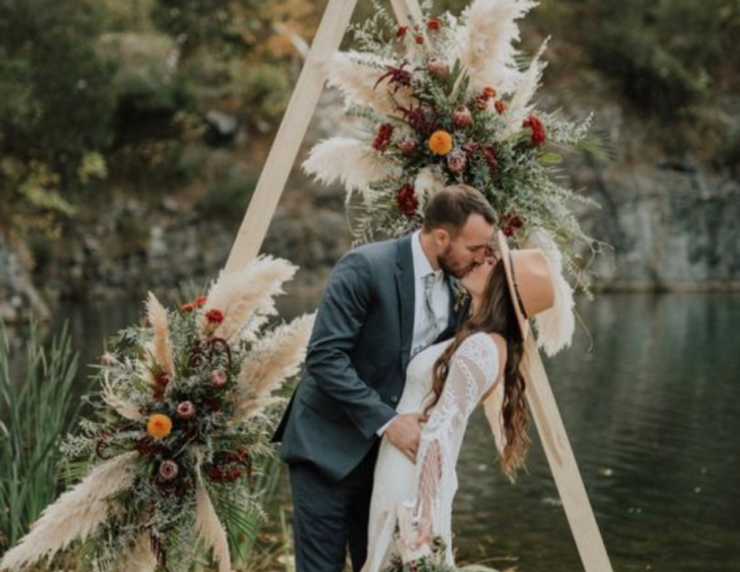 PHOTO CREDIT: YourPoppyShop
This a-frame altar is a trendy example of how beautifully pampas grass can be used as a wedding accent. With the bold contrast of light wood, dark greenery and a pop of color, your altar will stand out!
Simply Bold Drapes
PHOTO CREDIT: lingsmoment.com
If you're looking for something simple, yet bold, try making the drapes the focus of the altar for a statement look that won't take away from you and your significant other!
Double the Beauty
PHOTO CREDIT: ArchFlowerDesigns
Go for something different with this double-arch altar. There are so many looks that can be showcased with this style. These arches create a center focal point that will draw attention to you!
Macrame Bohemian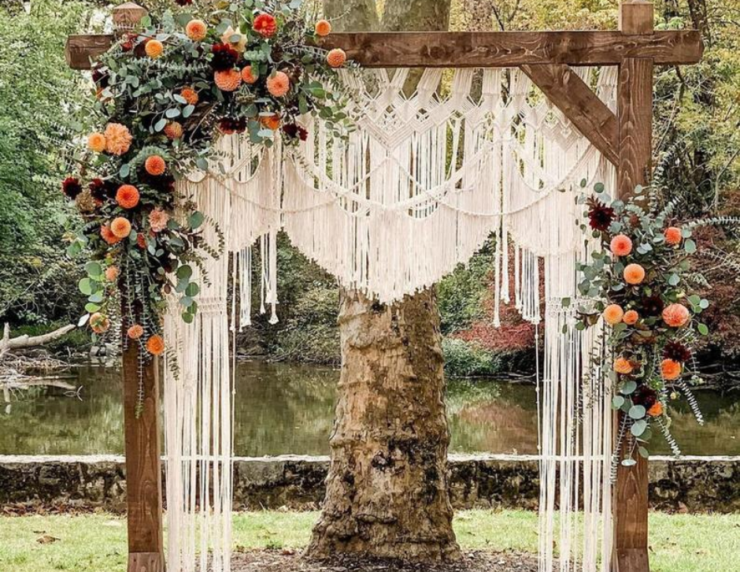 PHOTO CREDIT: Craftymartstore
The boho look will never get old and this dreamy macrame altar will bring that bohemian vision to life! This style is perfect for weddings with bold color accents that stand out against the light and neutral curtain.
Monotone Dream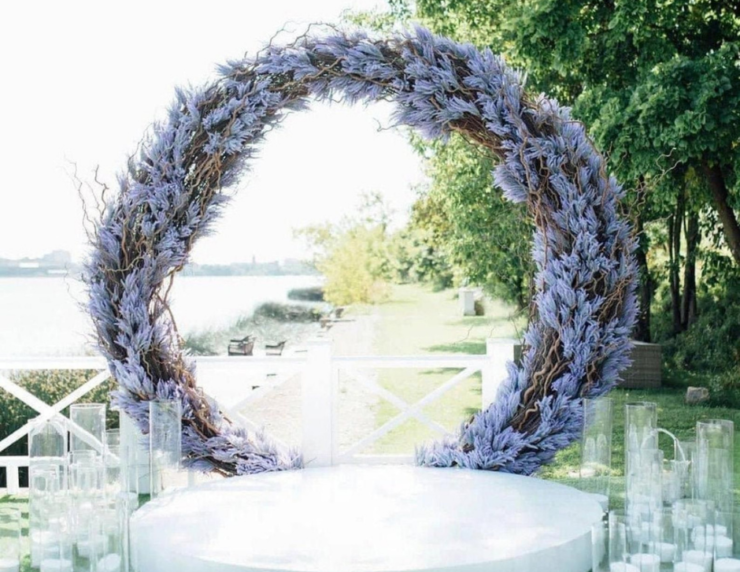 PHOTO CREDIT: foreverTWOgether
We saved the best for last with this stunning monotone altar! This enchanting style is a beautifully unique way to create a dreamy ceremony that everyone will love.
Talk to your local florist about bringing your vision to life and creating a wedding altar that accents your personal style!