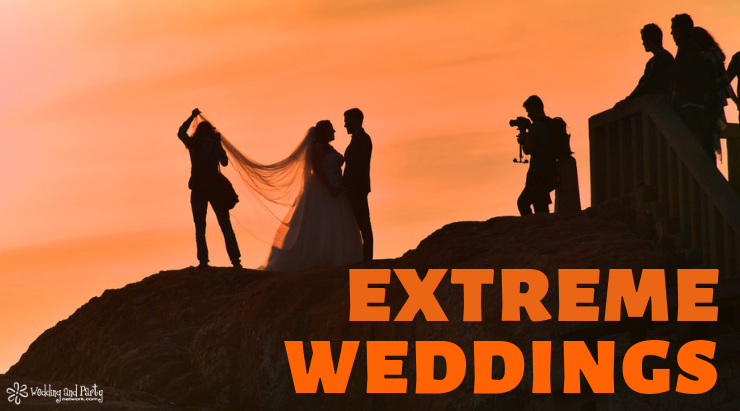 Getting creative with wedding planning nowadays can be difficult. While being original and unique can present its challenges with the abundance of ideas on the Internet, we have the perfect solution to help your wedding make a statement. Have an extreme wedding! Yes, that's right, an EXTREME wedding. These kinds of weddings are held at incredible locations and have gorgeous views. It might take you out of your comfort zone, but the beautiful locales will make it worth your while. Check out these extreme wedding examples for inspiration!
---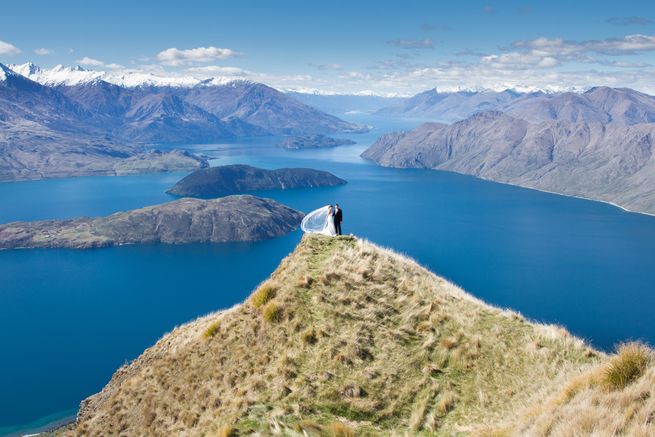 On top of a 6,500-foot mountain in Wanaka, New Zealand is Cecil Peak. The visuals surrounding this peak are phenomenal and make for amazing wedding photos. Mona and Steve wanted to find "our own church somewhere in the wilderness." Anna Allen of Alpine Images was the photographer for the occasion.
---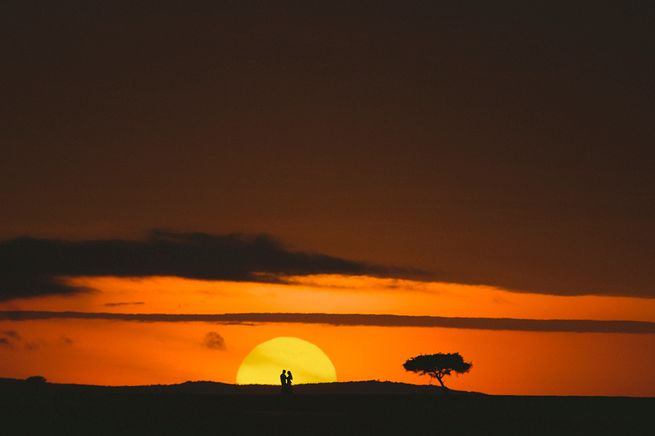 This wildlife reserve is located in Africa and is 580-square miles long. It's known for having one of the highest lion densities in the world and being home to over two million wildebeest, zebra, and gazelle. Cole Roberts from Nordica Photography took Maureen and Chad's wedding photos and said it was, "Just two people who wanted a story to remember from the time they got married in the most beautiful part of the world they could find."
---
150-feet in the air is where Frits and Wilma decided to be wed. The guests were strapped into their seats, and the couple stood on a platform high in the air to say, "I do." The company who arranges this kind of event, Dinner in the Sky, states on their website that this experience is for couples "who want to bring their chapel a little closer to the angels."
---
For any other wedding planning needs, check out our directory of vendors.