Being a member of a Greek organization opens a lot of doors. It also opens up opportunities to make great friends and be apart of their special day. So when asked to be a bridesmaid, planning a bachelorette party for the bride can be one of the highlights of your role. It is your responsibility to make sure this event is planned to the best of your ability. It may just be the last go round that everyone can attend. So, here's my advice when it comes to bachelorette parties: play hard or go home.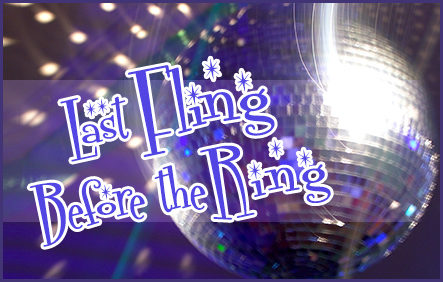 When planning a bachelorette party, the planner (or planners) must think about what would reflect a good time for not only the bride, but the group. What has always been the dream of the last go round? A spring break trip that was never taken or a Vegas flight that was never booked can be perfect for dream ideas. Let's say for this group and bride, it was the spring break trip that was never taken. In that case, we're going to the beach!
It's time to show off the wedding body you've been working on since the soon to be groom slid that stunning rock on her finger. Pack your bags while I tell you the many perks of bringing the girls to this location.
The beach is a great location for a destination bachelorette party. It can appeal to all personalities: party animals, food junkies and relaxation addicted women. Everyone enjoys the summer sun. This is a perfect for a group of women that all have different interests, but all still mold together to make the perfect friendship.
Why do I consider the beach an AWESOME destination bachelorette party?
1.)    Destin, FL: If a very popular beach city is in the name of the bachelorette party… It's meant to be.
2.)    Everyone Can Enjoy: The girls are spending their own money to appease the appetite we all have for one last go round. Why not make it a vacation that everyone will look forward to?
3.)    Sun Kissed Glow: Glowing skin is the perfect accessory for a soon to be bride. Just remember sunscreen! Protected skin glows, while fried skin is… well… red.
4.)    Spa Day: I've heard playing in the sand is nature's pedicure, but sand cannot rub your shoulders. Treat everyone to a massage on the beach. Not only will the bride relieve tension from planning the big day, but she'll also feel like the princess!
5.)    Great Food: Let's be honest, it is hard to find a restaurant that everyone will enjoy. The beach has plenty of restaurants to choose from.
6.)    Quality Time in the Sun: A beach trip is more than a night with the girls. It's a vacation that everyone can enjoy while making memories that will last a lifetime and that is what it's all about.
Now, it's time to plan the event we have all been waiting for. Just make sure there is great food and plenty of fun. The memories will make themselves. All you have to do is start packing.